CONGRATULATIONS TO THE GCSE CLASS OF 2023
122 students sat GCSEs at William Ellis School this summer and we are delighted with their results:
70% of boys achieved 5 or more GCSEs at grades 4 to 9, including English and Maths
74% achieved grades 4 to 9 in both English and Maths and 60% achieved at least grades 5 in both
Half of boys achieved at least one GCSE at the top grades 7 to 9
29% of all results were grades 7 to 9
In English 83% of boys achieved at least grade 4, 72% achieved at least grade 5 and 30% achieved at least a grade 7
In Maths 79% of boys achieved at least grade 4, 65% achieved at least grade 5 and 34% achieved at least a grade 7
In Languages, in which 90% of all students sat a GCSE, 61% achieved a grade 4 or above.
72% of the cohort achieved 2 or more Science GCSEs at grade 4 and above
53% of students achieved the English Baccalaureate (English, Maths, Geography or History, two Sciences and a Foreign Language at grades 4 to 9). 29% achieved a grade 5 or above in this suite of subjects.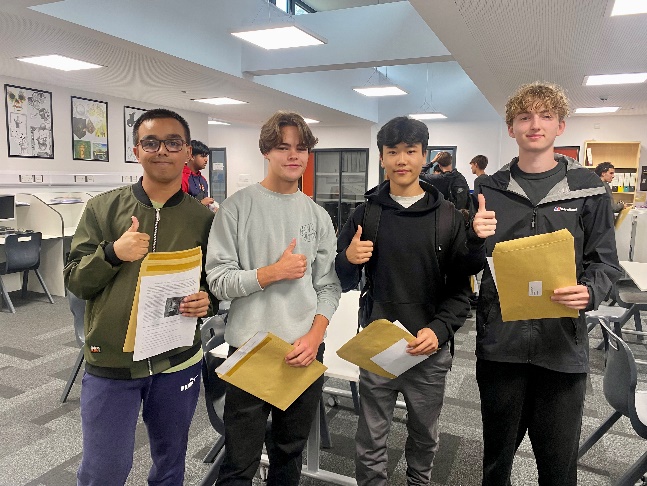 We are so proud of our Year 11s and pleased with the progress they have made and achievements this year. These exams have been challenging for them, as GCSEs should be, but have been sat in the light of a disrupted period of secondary education – only their first and last years of secondary school have been free from Covid disruption. We would like to commend them for their maturity, resilience and sense of responsibility that they have shown throughout this time and look forward to welcoming many of them into the LaSWAP 6th form consortium.
We are particularly pleased with their results in Languages, where nationally fewer than a quarter of boys sit a GCSE qualification, and the way that this prepares them for future academic study and enables them to be good citizens with an outward looking world view. This is central to the aims of the school. Results including English and Maths demonstrate the progress that the school has made since the 2019 results, against which this year is being compared, and the beneficial impact of this improvement of this on our students.
I would especially like to thank our staff and the students' families for the consistent support and guidance they have provided to them, with dedication and commitment through this period. For the whole community, it has been a real team effort and we should all be very proud of everyone involved.
All of our students have achieved their grades in challenging facilitating subjects - English Language, English Literature, Maths, Biology, Chemistry, Physics, Computer Science, French, German, History, Geography, Art and Music, PE, Drama and Hospitality and Catering.
INDIVIDUAL SUCCESSES
There have been several outstanding individual performances, for example 21 boys achieved 5 or more grades at 7, 8 and 9.
Marvin L: 8 grade 9's, 2 grade 8's

Dan L: 8 grade 9's, 1 grade 8, 1 grade 6

Gabriel B: 7 grade 9's, 1 grade 8, 2 grade 7's

Daniel W: 7 grade 9's, 3 grade 8's

Kofi A: 3 grade 9's, 4 grade 8's, 1 grade 7, 2 grade 6's

Ben G: 4 grade 9's, 4 grade 7's, 2 grade 6's

Alec I: 2 grade 9s, 3 grade 8's, 3 grade 7's, 1 grade 4

Shaquil L: 1 grade 9, 6 grade 8's, 1 grade 7, 1 grade 6

Zeki C: 3 grade 8's, 4 grade 7's, 1 grade 6, 1 grade 4

Elia S: 3 grade 8's, 4 grade 7's, 2 grade 5's

William T: 1 grade 9, 3 grade 8's, 3 grade 7's, 4 grade 6's

Jonas Y: 3 grade 8's, 4 grade 7's, 3 grade 6's

Shafiq F: 1 grade 9, 2 grade 8's, 3 grade 7's, 3 grade 6's

Felix G: 1 grade 9, 3 grade 8's, 2 grade 7's, 4 grade 6's

Cory Y: 1 grade 9, 3 grade 8's, 2 grade 7's, 1 grade 6's, 2 grade 5's, 1 grade 4

Rudy B: 2 grade 9, 1 grade 8's, 2 grade 7's, 4 grade 6's

Robert B: 1 grade 9, 1 grade 8's, 3 grade 7's, 3 grade 6's, 1 grade 5

Joe C: 1 grade 8, 4 grade 7's, 3 grade 6's, 1 grade 5

Elrad K: 5 grade 7's, 3 grade 6's, 1 grade 5, 1 grade 4

Ali M:4 grade 8's, 2 grade 7's, 1 grade 6's, 2 grade 5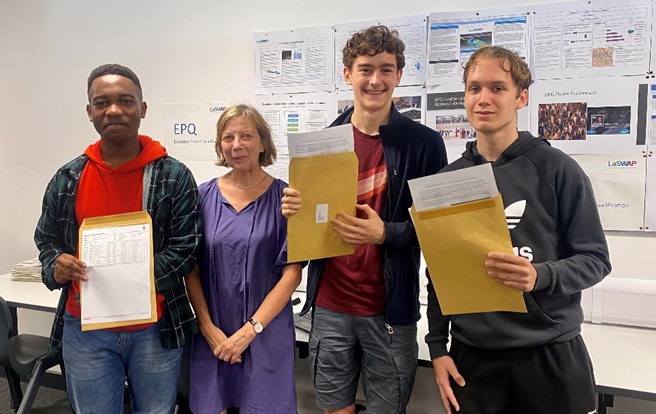 Izzy Jones, Headteacher