Year 10 visits to local primary schools
On Friday 10th January, year 10 WES pupils visited five local primary schools as part of the Modern Language Department's Language Leader Award programme, that has been launched this year.
The Language Leader Award not only views school children as learners, but also as potential teachers of modern languages. This empowering project involves year 10 pupils designing their own interactive German, French or Spanish lessons, which they then go on to deliver in small groups to entire classes of KS2 pupils.
Our WES pupils were received very positively by the five participating primary schools: Rhyl, Gospel Oak, Holy Trinity, Brookfield and New End.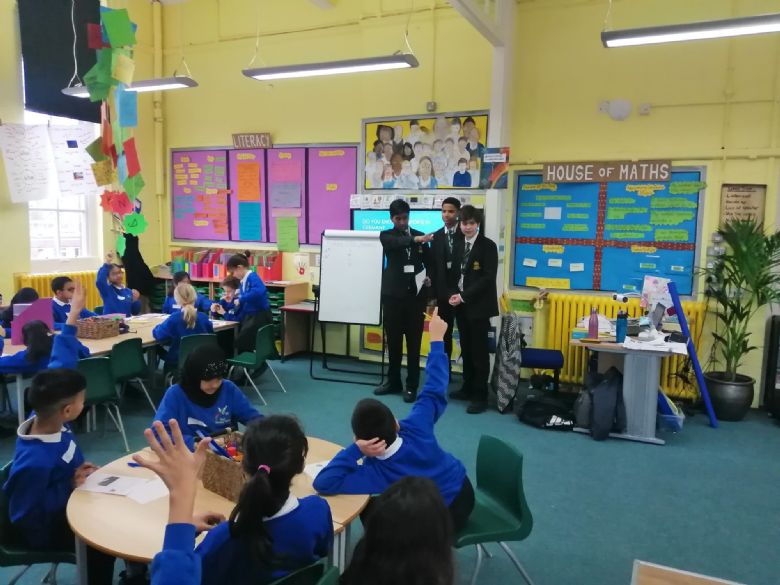 After so much hard work in planning and creating their lessons, it was inspiring to see our year 10s standing at the front of the class, imparting their knowledge of French and German on their willing students. They took a huge step outside of their comfort zone by participating in this programme, and the MFL department is so proud of what they have accomplished. We look forward to their next visit in March!