On Wednesday 29th January the MFL department put on a number of events to celebrate Chinese New Year at William Ellis.
Parts of the school were donned with red Chinese banners and lanterns, an important colour during this celebration as it is said to bring good luck in the new year. In addition to the delicious feast of Chinese food served in the canteen at lunch time, the MFL department also put on a Chinese crafts workshop during the lunch break, which saw many of our year 7s and 8s making their own lanterns and learning the art of Chinese calligraphy.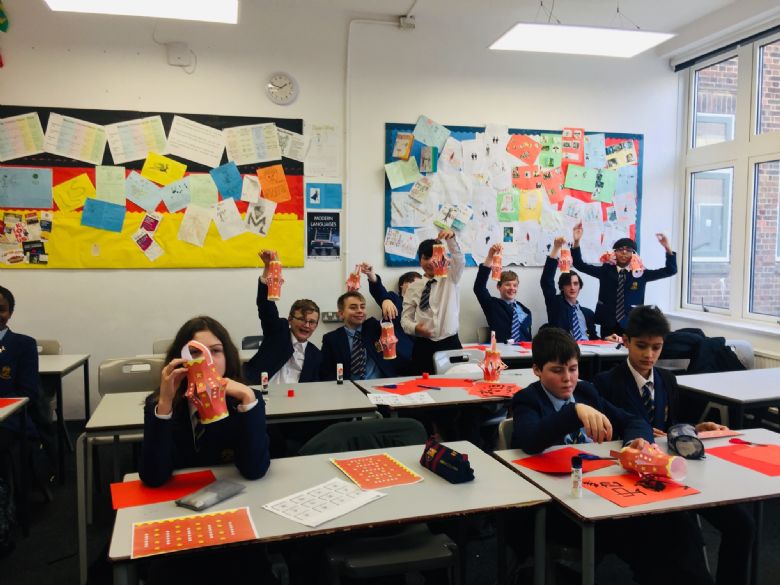 Possibly the most exciting event, however, was the dragon dancing and martial arts workshop that our year 7 pupils got to take part in. Pupils learnt some basic moves of self-defence and some pupils even got to demonstrate these with Master Huang Ping in front of their class-mates.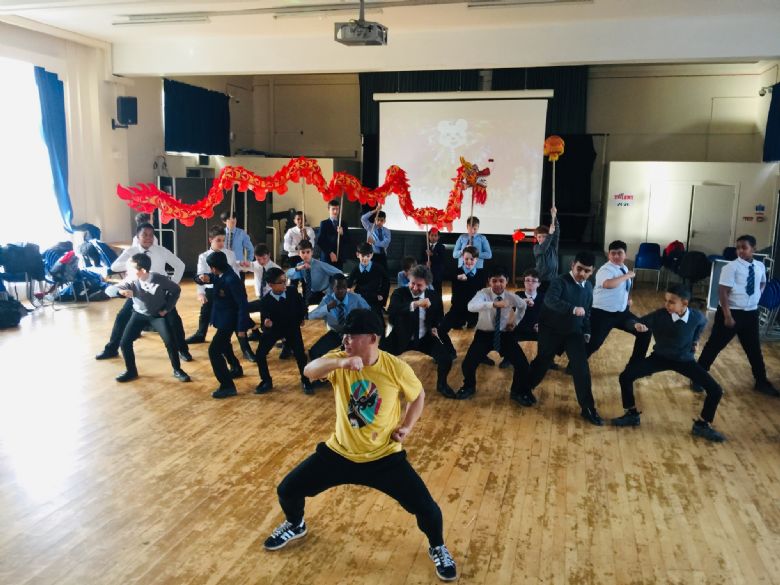 It was a really exciting day, and we look forward to celebrating again next year.