Congratulations Year 11 on a great set of GCSE results
118 boys sat their GCSEs at William Ellis School this summer and we are delighted with their results:
71% achieved C and above in English and maths
23% of results were As and A*s with 26 boys gaining at least 5 A and A* grades
45% of boys achieved at least one GCSE at A or A*
In English 81% of boys achieved C or above and 19% achieved A or A*
76% of boys achieved C or above in Maths and 23% achieved A or A*
64% of the cohort achieved 2 or more Science GCSEs at C and above
37% achieved English Baccalaureate
Over a quarter of our A* grades are in Modern Foreign Languages
Sam White, Headteacher, said: "Congratulations to our students and teachers. We are delighted with these results. The boys prepared well and they were exemplary throughout the exams. I was particularly struck by the way that they supported each other and their good humour. Thank you to the parents, staff, trustees and governors who have given such great support to help secure this success for our students."
Almost half the cohort, 57 boys, took GCSEs in the three separate sciences and they achieved excellent results Biology (33% A & A*); Chemistry (39% A & A*); Physics (47% A & A*). Other subjects with more than a quarter of grades at A & A* include: Computing (30%), French (28%), Geography (27%), History (34%), Music (38%) and Spanish (32%).
Some happy faces on results day: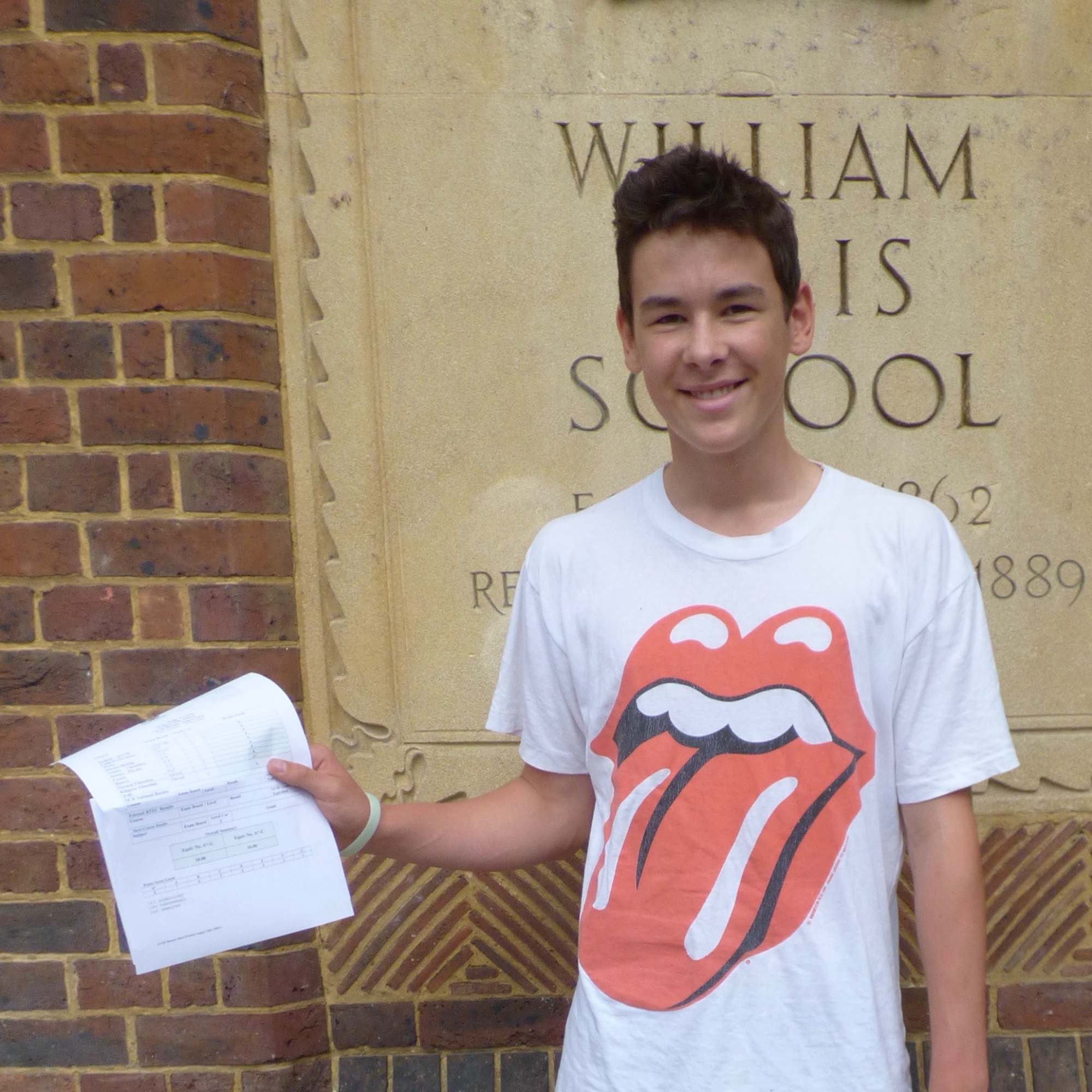 Hugh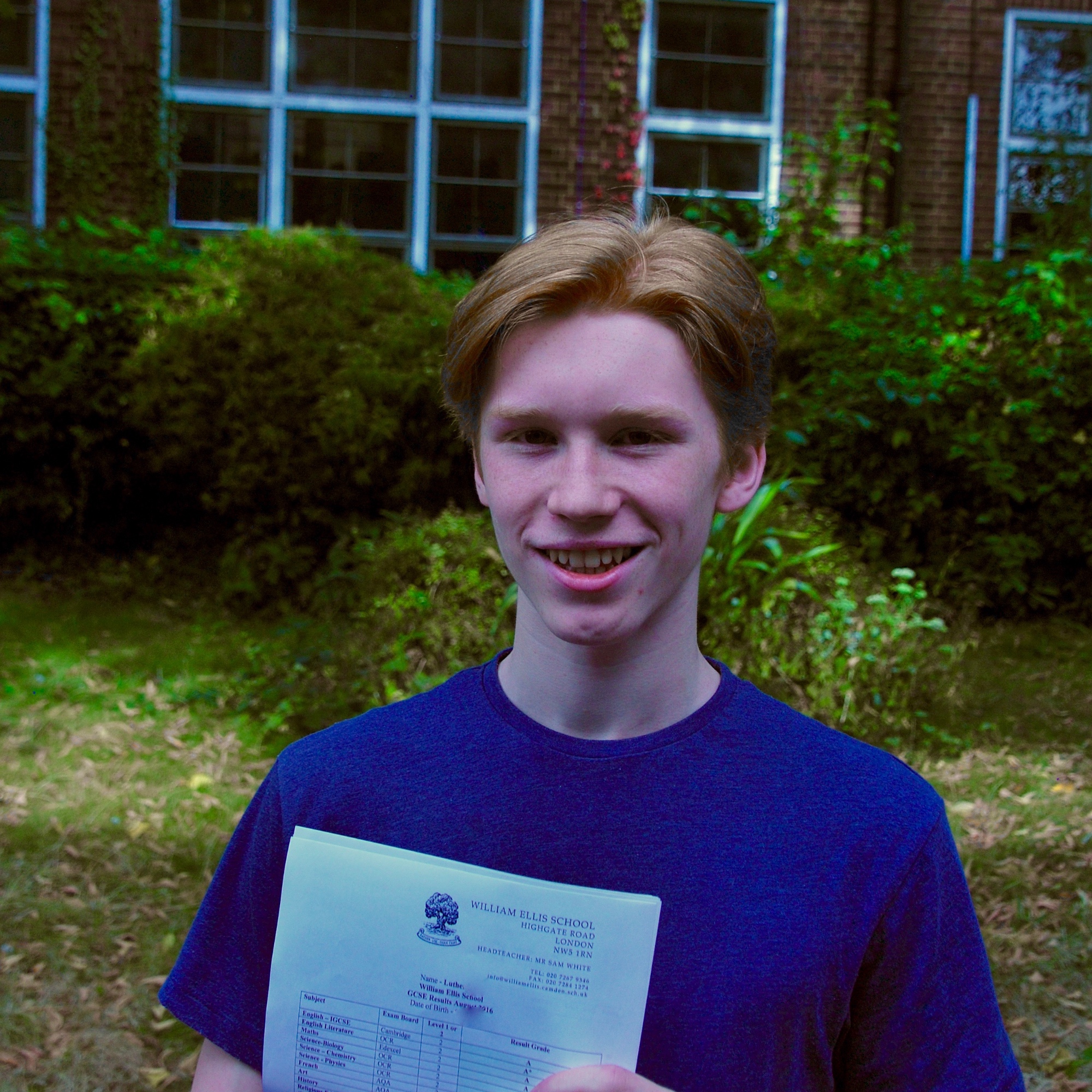 Luther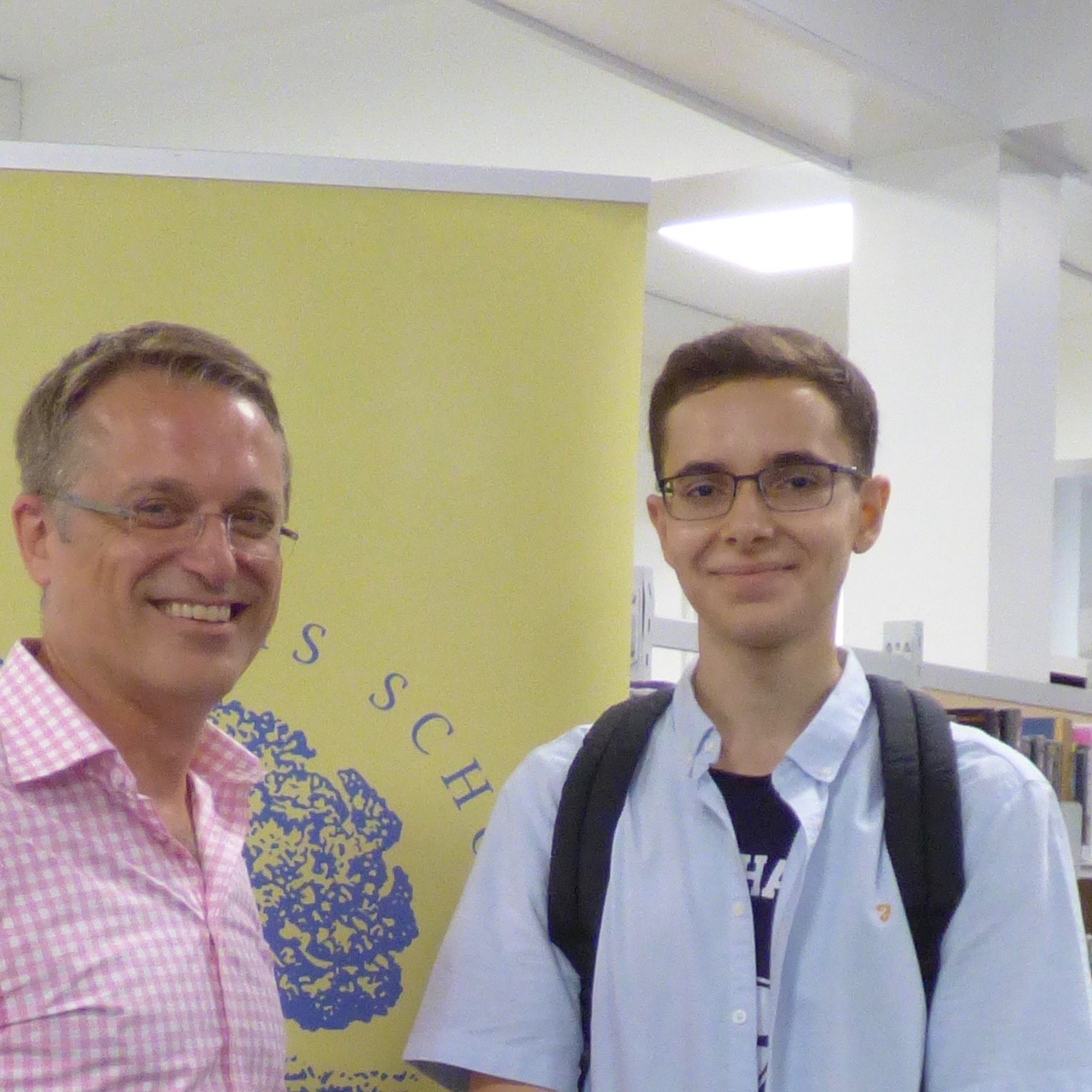 Mr White, Leon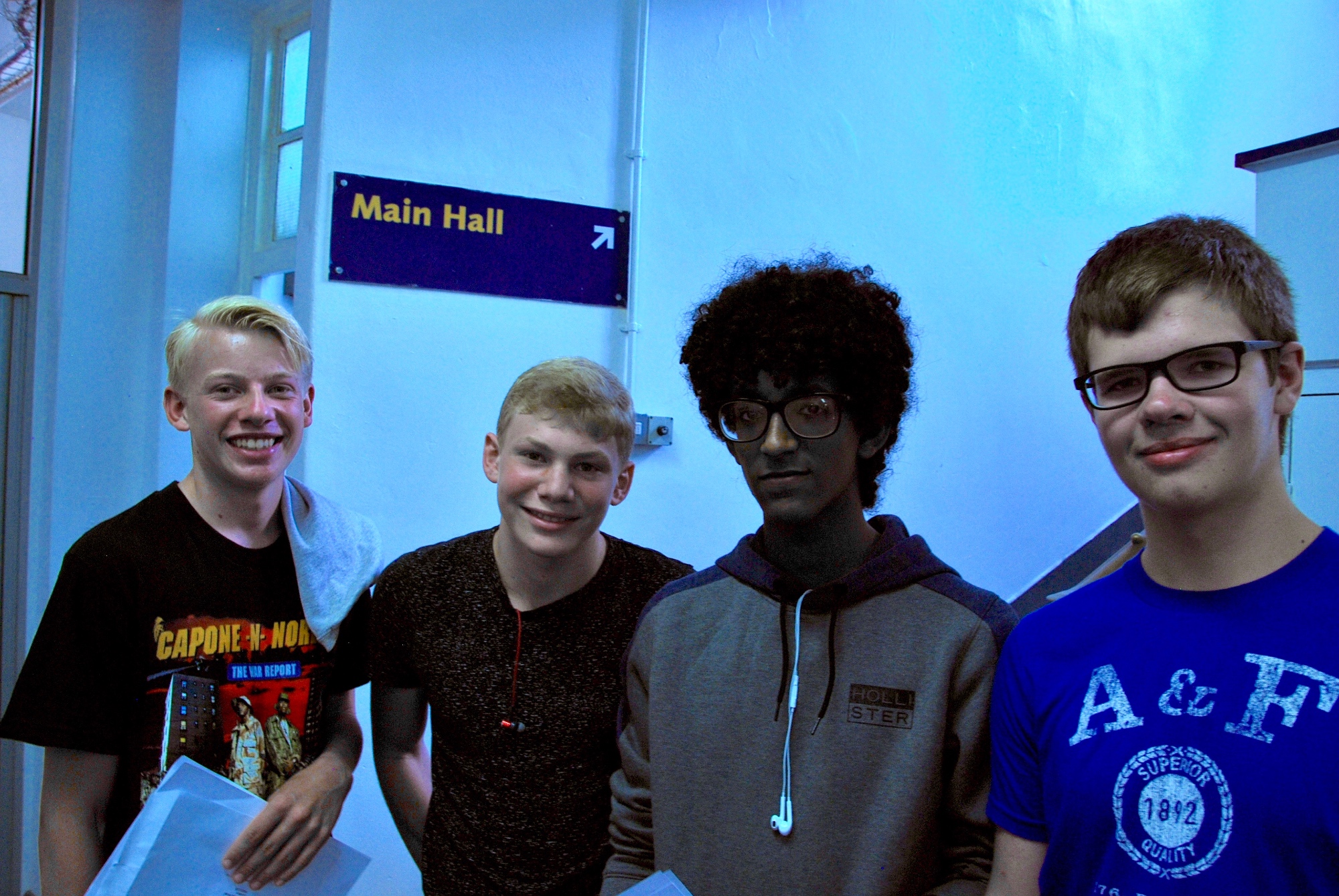 Charlie, Zach, Ahmed & Andrew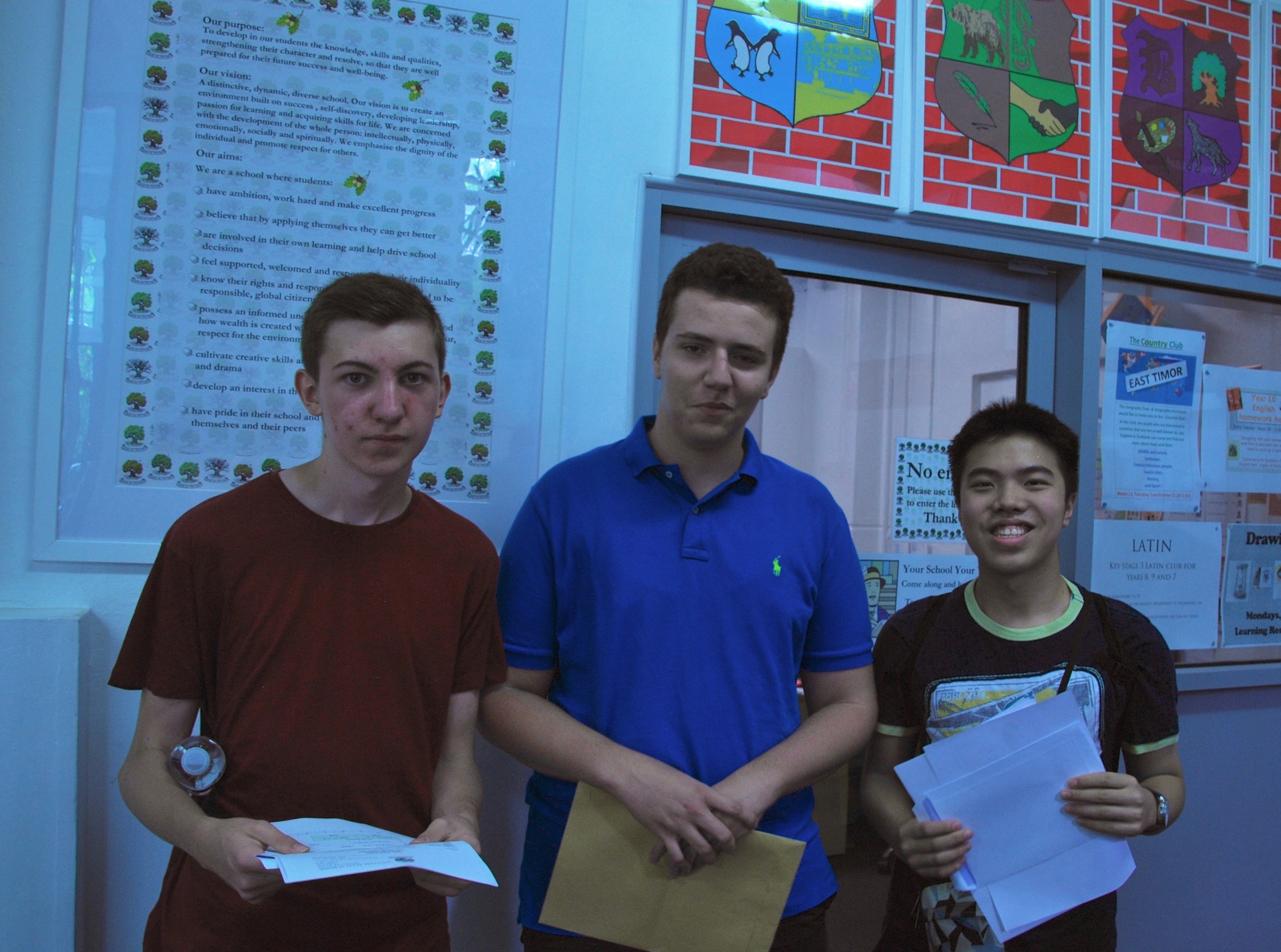 Max, Brendon & Hugo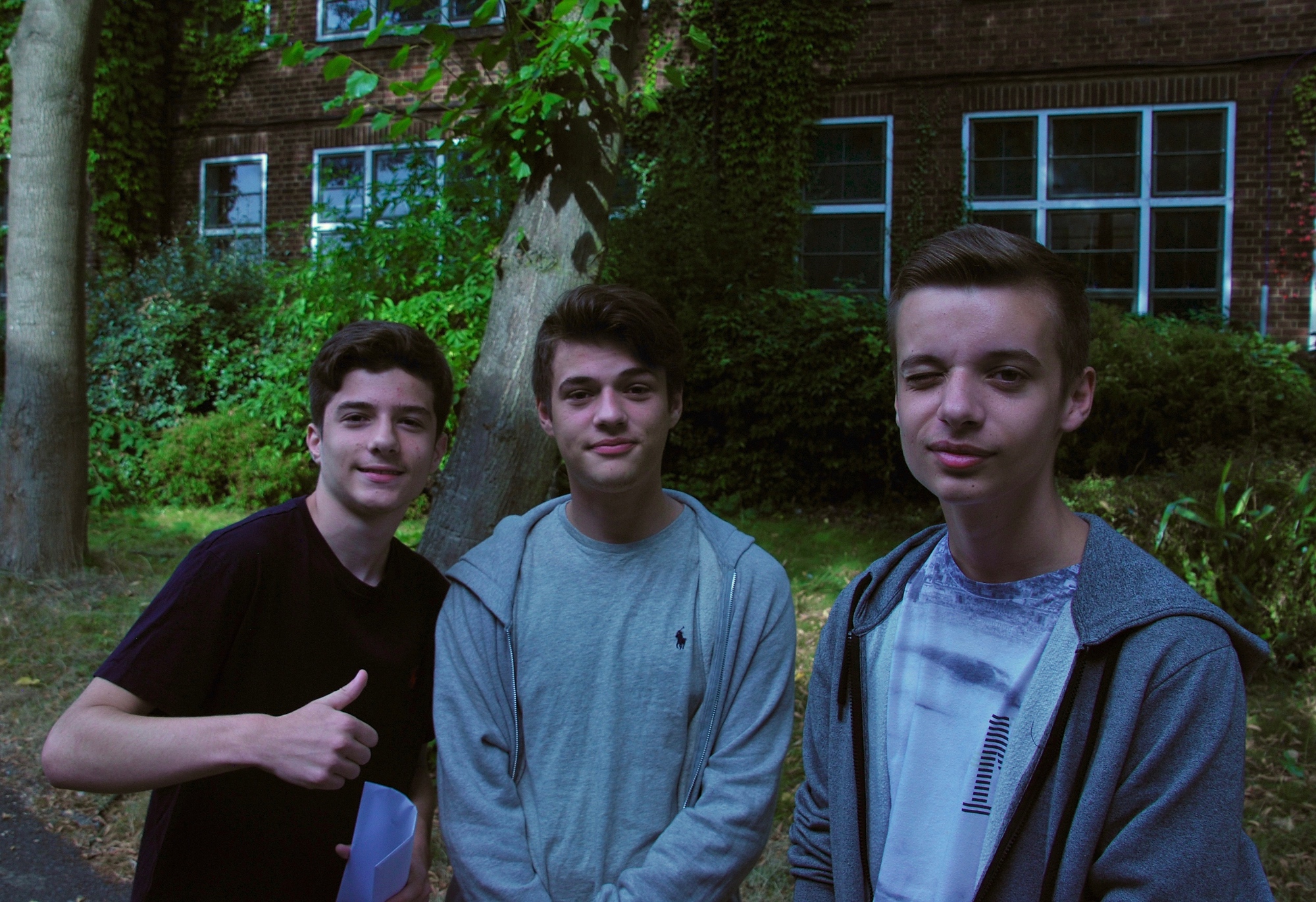 Donart, Dren & Harry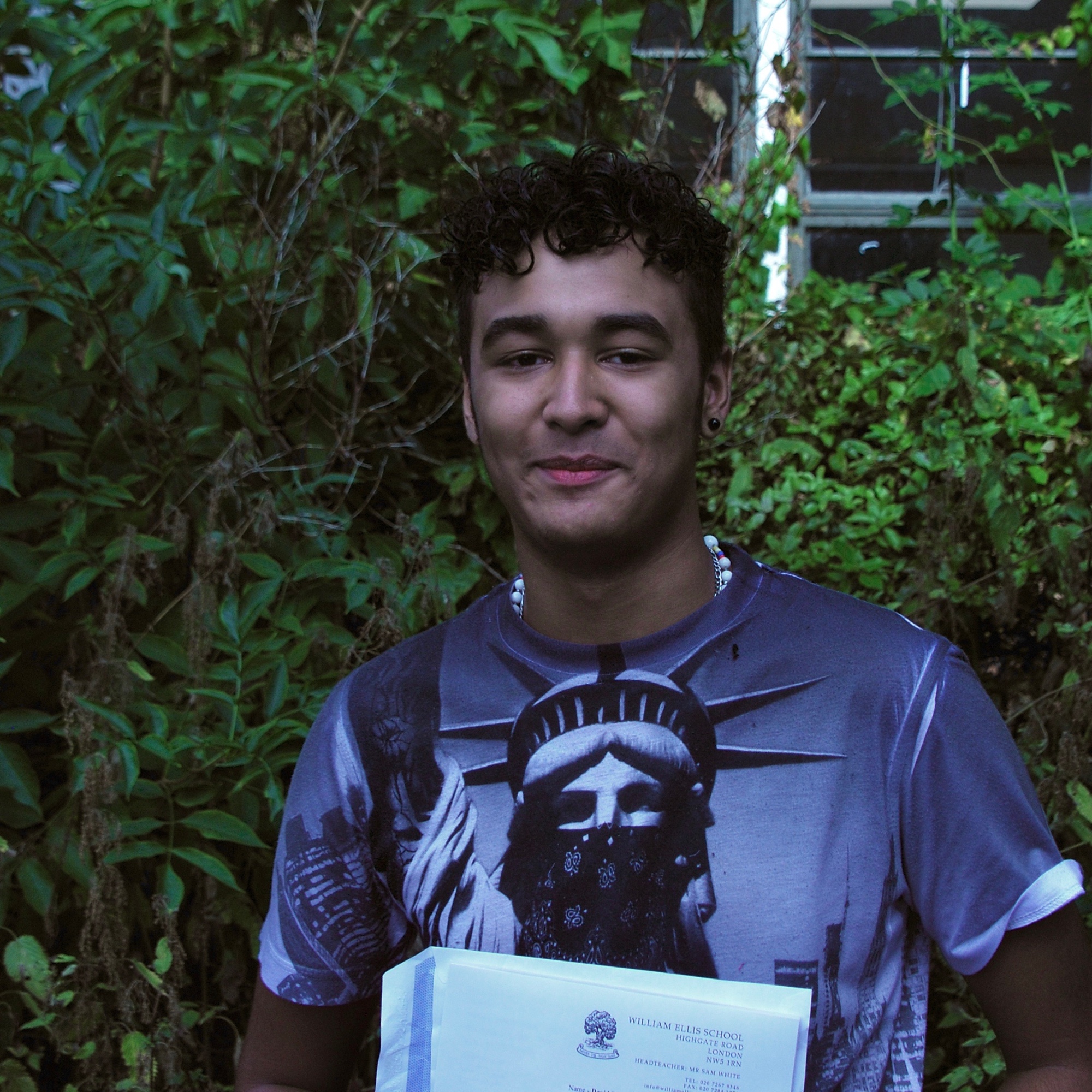 David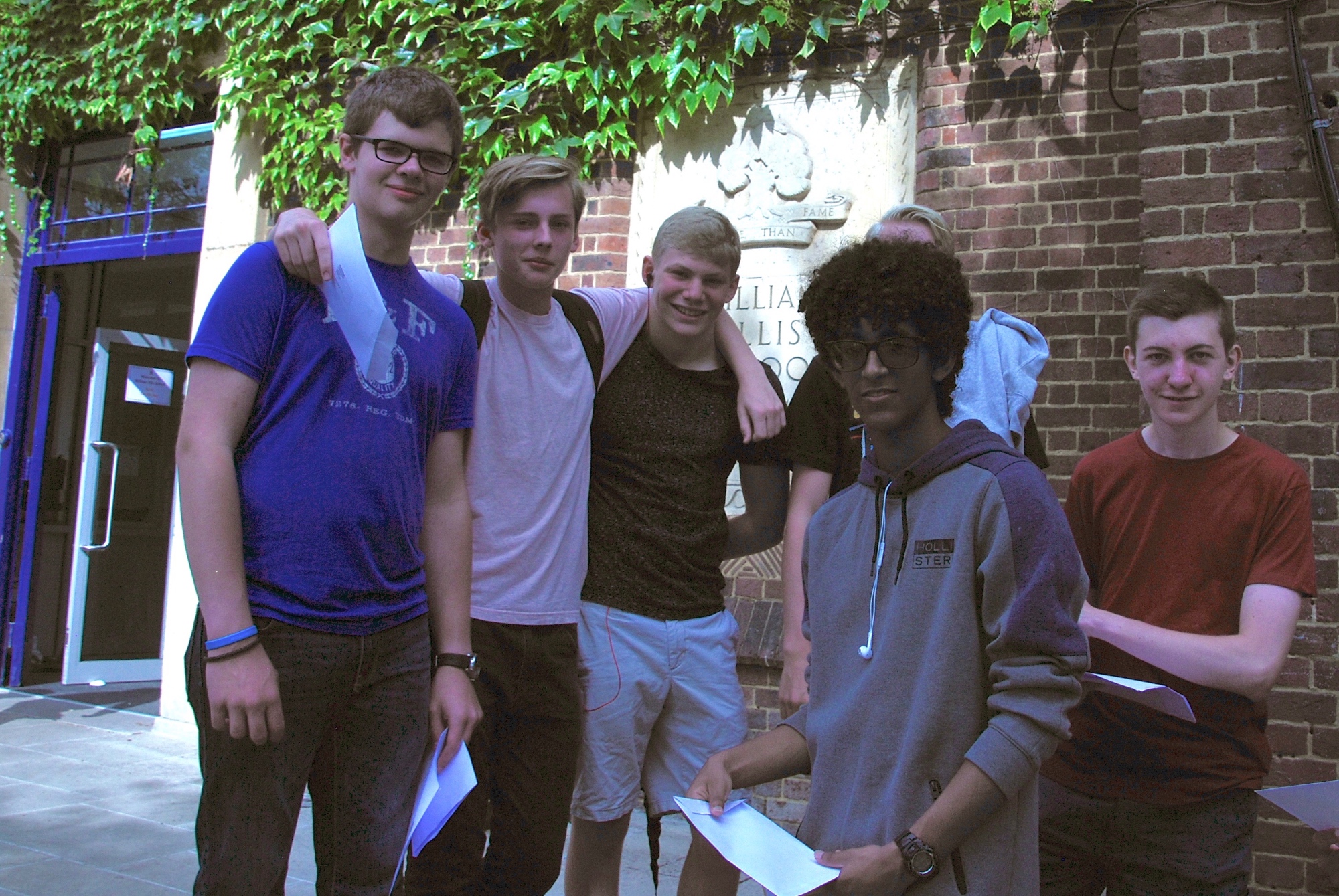 Andrew, Gabriel, Zach, Ahmed, (Charlie) & Max
Top picture: Youcef & Korbin
SOME GREAT SUCCESSES:
There have been a number of outstanding individual performances, for example 26 boys achieved 5 or more A and A* grades and 14 boys achieved 8 or more A and A* grades: Laurie (9A*, 3A); Hugo (6A*, 6A); Yedidiah (10A*, 2A); Leon (11A*); Maceo (7A*, 4A); Ahmed (3A*, 6A); Youcef (4A*, 5A); Zach (2A*, 7A); Alban (1A*, 8A); Hugh (1A*, 8A); Korbin (4A*, 5A); Claudio (6A*, 2A); Luke (8A) and, Eyuale (8A).
There are many, many students who have also made fantastic progress and achieved results of which they can be proud.
Getting good qualifications is important but it is not the only thing. The way that Year 11 have collaborated, shown compassion and cooperated with each other; their resilience, determination and willingness to contribute is all to be celebrated. Well done - and remember "Rather use than fame"!