Aramark day
On Tuesday the 20th of September Aramark hosted an enrichment day for Year 7 students based around the theme of healthy eating. Aramark, a global food company partnered with the volunteering charity City Year, who every year provide a team of student mentors at William Ellis school.
The Aramark community day included workshops that ranged from an interactive business challenge in the style of 'The Apprentice' to advice on job interview skills and career path decisions. The fun-filled day of food activities ended with a whole year assembly and prize giving for task-winning students.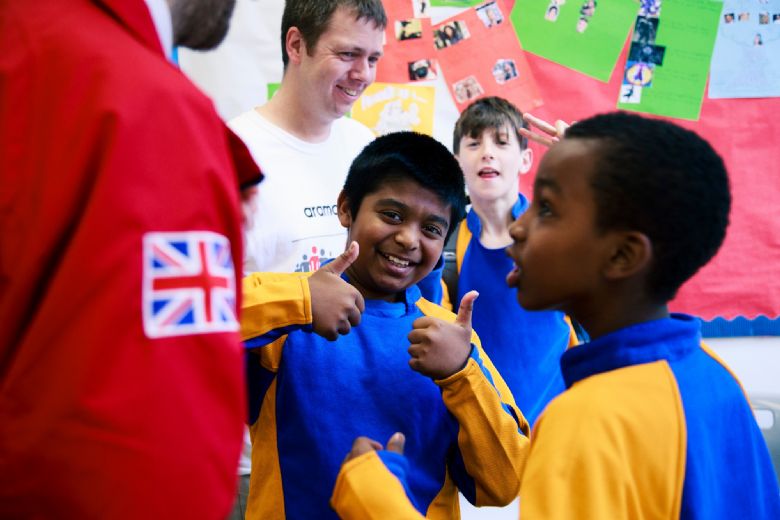 "The school and City Year London linked up with Aramark, an international food service company. More than 30 volunteers, from Aramark and City Year London, led sessions with the children to educate them on the importance of exercise and nutrition. Highlights included a PE session and sugar challenge – which looked at the amount of sugar in everyday foods – along with an 'Apprentice Challenge' where teams created their own healthy food concept which they presented back to their class.​"
Tobi, City Year Co-ordinator