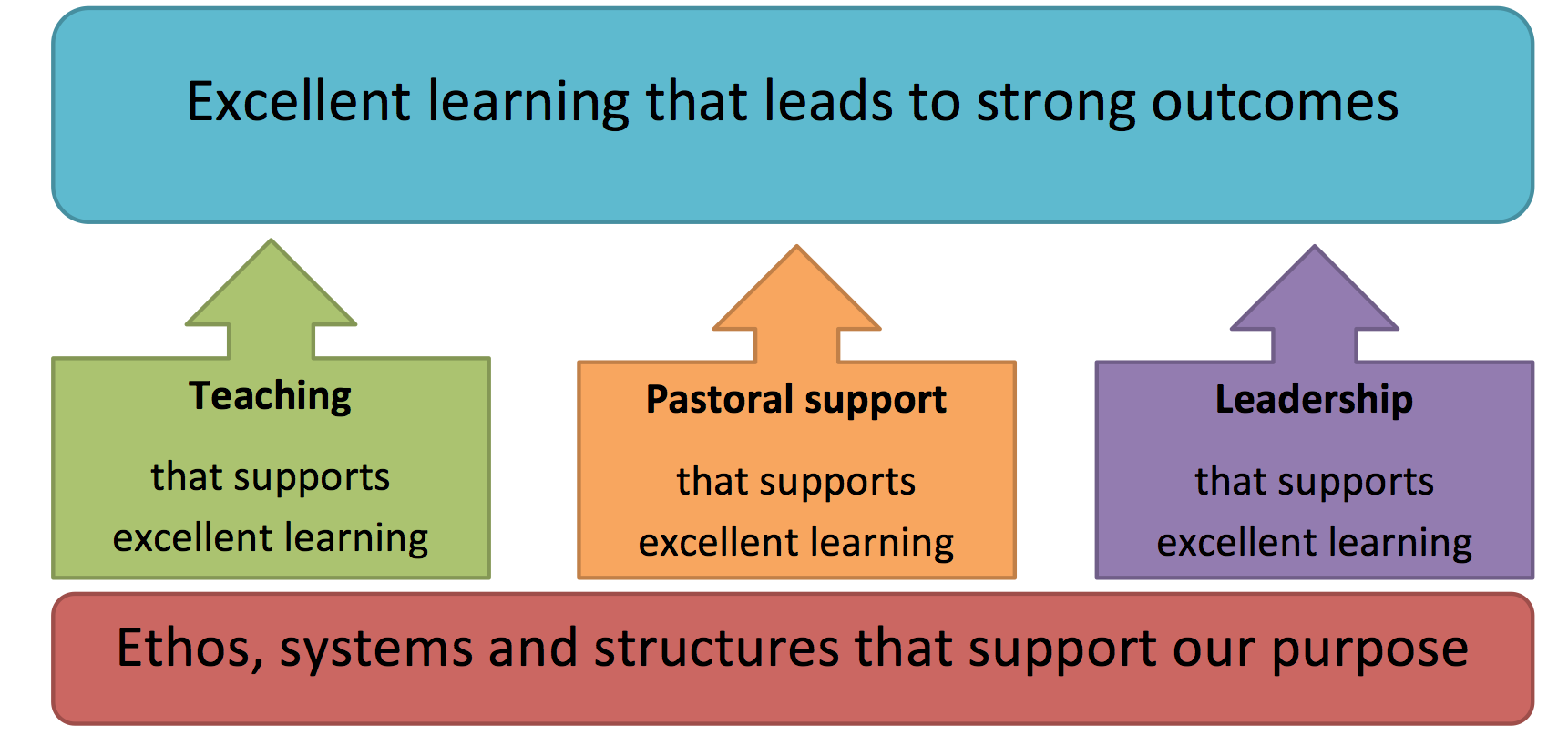 Strand 1: Literacy
Objectives
Skilled teaching of reading and writing is present in every subject area, so that all students learn with independence and achieve strong outcomes (P8 > national boys).
Students read and write complex texts confidently, building on and complementing their oracy skills. Students can write and speak under pressure and as part of longer creative processes.
Students who struggle with reading and writing receive targeted intervention so that they can progress towards successful pathways in learning and secure destinations for a successful and happy future.
Within this, especially for disadvantaged and SEND students
Students take pride in their writing and use it to get their voice heard.
Students read for pleasure as part of their daily routine, supported by their families and carers.
Students engage with rich, challenging and varied texts that build their global awareness and cultural capital.
Key performance indicators
Staff survey data and appraisal reviews will include teachers articulating how they teach literacy and oracy, and the impact on students' learning
Observations and learning walks will identify pockets of best practice in literacy and oracy, and this will have been shared through ongoing CPD.
All subjects have begun to embed challenging reading into their units of work in all Key Stages.
Accurate and useful reading assessments being used to identify groups for intervention, which will have led to accelerated progress by these students.
Work scrutiny shows increased quantity/frequency of extended written work and accompanying feedback shows that work is improving in quality across the academic year.
Subjects with written examinations will see marks for more extended questions at least in line with SAQs.
Student voice will report positively on the role of the library in supporting reading and the frequency with which students read fiction and non-fiction outside lessons.
English P8 at least equal to national for boys.
Reading age testing shows that a greater number of students are reading at or above their chronological age as they move through the school.
Strand 2: Curriculum and assessment
Objectives
All students experience a curriculum in each subject that communicates high expectations of students as learners, develops their cultural capital and prepares them to be responsible, global citizens in a democratic society.
Within subject teams, all teachers communicate and realise the intent of their curriculum through their teaching of the knowledge, skills and understanding of their subject. They identify and address misconceptions and gaps in learning so that all students make good progress from their starting points (P8 > national boys).
All students receive regular and precise feedback that they can clearly understand and act upon, and that motivates them to improve. Teachers are able to provide that feedback in a way that is manageable over time.
The school maintains an enabling, rich curriculum while obtaining strong progress measures including P8, as we have a moral compulsion to serve students in both ways.
All departments contribute to careers education, student enrichment and/or the extra-curricular life of the school.
Within this, especially for disadvantaged and SEND students
Students experience a curriculum that challenges and engages them from the beginning of KS3, recognising their knowledge, skills and understanding from KS2.
Can see themselves in the curriculum that they are taught, and are served by a non-examined curriculum that supports them to lead successful, healthy and happy lives.
Key performance indicators
Medium and overarching curriculum plan documents within subjects will identify opportunities to extend cultural capital, with further support for teachers to do this successfully.
All students will participate in enrichment during the academic year: a creative or sporting activity within or outside school regularly for at least half a term or an educational visit/trip.
Observation data shows that teachers consistently identify and address misconceptions in learning.
KS4 compulsory subjects (En, Ma, Sci, MFL, PE, PSHE) have a curriculum in place to support transition, and progress data and student voice to demonstrate that this is effective.
Work scrutiny and student voice show that students in all subjects and years receive feedback that they respond to and directly act upon.
All departments can explain how they integrate equality and diversity into their teaching, and this is supported by student survey data.
Learning resources are adapted by all teachers to meet students' needs.
Student feedback indicates that intervention programmes have a positive impact on their understanding of the curriculum and this is supported by progress data.
Strand 3: Relationships and engagement
Objectives
All teachers use common school strategies that are emotionally intelligent and engaged (TIS) to promote positive learning behaviours, high aspirations and achievement in all students.
All members of the school community demonstrate the William Ellis attributes, taking responsibility for their own actions and consequences and learning from their mistakes.
Praise and reward strategies are used to motivate students and develop a growth mindset approach.
Student leadership is present throughout the school.
Staff, students and parents work collaboratively and transparently so that students are empowered to achieve their full potential (P8 > national boys).
Within this, especially for disadvantaged and SEND students
Are well served by and attend intervention and catch up work so that they study with independence and focus beyond lessons.
Are equipped with the physical resources needed to learn successfully in the 2020s.
Key performance indicators
Observations, learning walks and student voice demonstrate that students are given regular opportunities to develop the WES attributes in lessons, and that lessons take place in a safe and productive learning environment.
Observations, learning walks and student voice demonstrate that all teachers use a trauma informed approach when dealing with students.
Conduct data and feedback from pastoral leaders indicate that when behaviour incidents occur, staff use trauma-informed approaches to de-escalate situations and work with students so that they take responsibility and learn from their mistakes.
Work scrutiny indicates that students complete independent work to the same standard that work is completed in class.
All students have a sole-use keyboard device that they are able to use outside school to complete work.
Permanent and fixed term exclusions no higher than the LA average for boys, and no group being over-represented as significant.
Staff survey data indicates that behaviour CPD has had a positive impact on their confidence and competence in dealing with challenging behaviour and low-level disruption.
Parent survey data continues to report that relationship difficulties between students including bullying are infrequent and are dealt with successfully.
Student and parent surveys, conduct data and digital information (e.g. PowerBi) demonstrates that disadvantaged and SEND students work for the same number of hours outside class as non-disadvantaged and SEND students.