Welcome to the Learning Resource Centre at William Ellis School.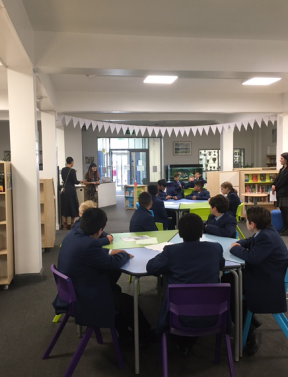 All students have access to the Learning Resource Centre from 8:00-5:30pm where they have 24 computers, desks for study and a quiet reading area to use. It can be used before school, at break times, lunch times and after school for study, reading and computer use.
Each Year 7 student receives a library card in the autumn term. Students can borrow up to 6 books for 2 weeks at a time. We have lots of different books for them to choose from including fiction, non-fiction, foreign language and graphic novels. The books are linked to English recommended reading lists and the core curriculum and there are online resources available for research and study.
There are a variety of magazines and an up-to-date Careers section as well as chess sets and other board games. There is a dedicated after school homework club from 3:30-4:30 supervised by City Year volunteers who are trained mentors and have various specialisms. A number of other clubs run at lunchtimes and after school. At the moment we have a Drawing club, Book Club, Cub reporters and German club.
There are lots of one off events and student competitions throughout the year. Over the last year we had an open mic, spelling bee, poetry slam, NASA drawing competition and a World Book day quiz. The quiet reading corner also has a changing display throughout the year promoting Deep Learning Day themes, areas of study and National learning days. Last year we had displays for the LGBTQ DLD, Guinness World Records, Anti-bullying week, European Day of Languages and World Book Day.
Ms Rushbrook, Learning Resource Centre Manager