Our Vision:
To give all students access to high quality, authentic musical experiences which excite them and broaden their horizons.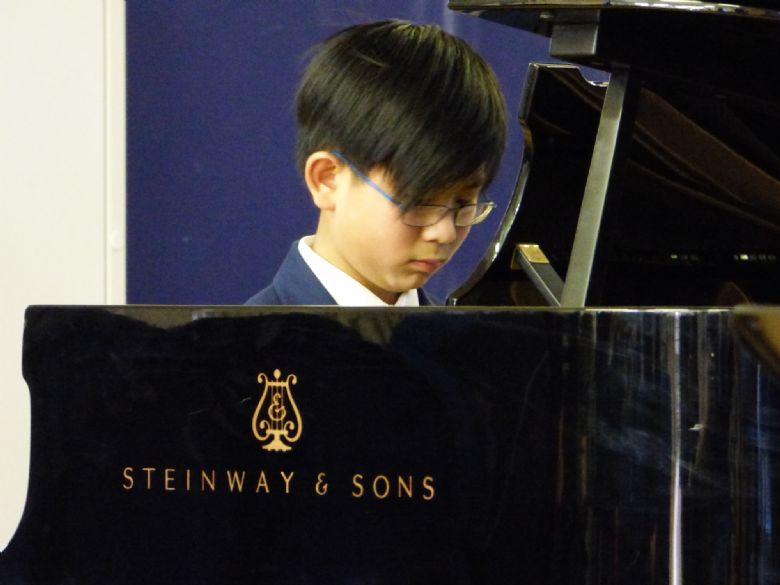 ---
In 2016...outcomes in Music...were outstanding (Ofsted, 2017).
---
Welcome to the William Ellis Music Department. There is a strong tradition of Music at William Ellis, where students are immersed in a range of styles and genres.
Results and accomplishments
In February 2017, Mark Philips (Senior Ofsted Inspector and ex-national Ofsted advisor for Music) led an inspection of William Ellis School. The report highlighted the importance of music in the school, commenting on the 'good range of extra-curricular activities' and 'outstanding' outcomes in music. We push students to achieve their full potential and achieve excellent examination results. This includes:
45% 7+ in 2019 and 68% 8-9 in Music GCSE 2018
100% A*-C in Music GCSE 2017, with 55% A* - A
100% A*-C in Music Technology A Level 2017, with 55% A*-B at AS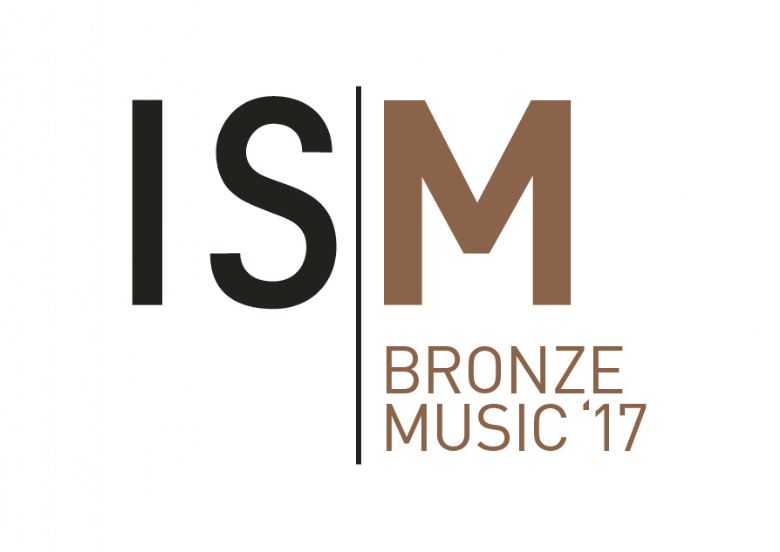 ISM Bronze Award 2017
The Music Department was awarded a bronze award by the Incorporated Society of Musicians in 2017 for excellence in results and uptake in GCSE Music.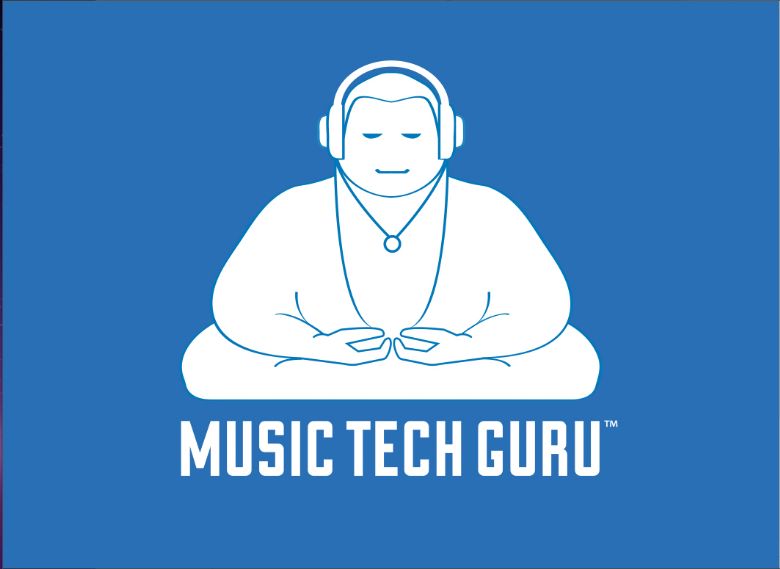 William Ellis Music Department works in collaboration with musictechguru.com to provide high quality and engaging resources for music technology students studying Music Technology A Level, GCSE Music and Music Production.
Extra-curricular ensembles

At William Ellis we encourage all students to participate in extra-curricular music to supplement curriculum lessons. Below is the list of activities currently on offer: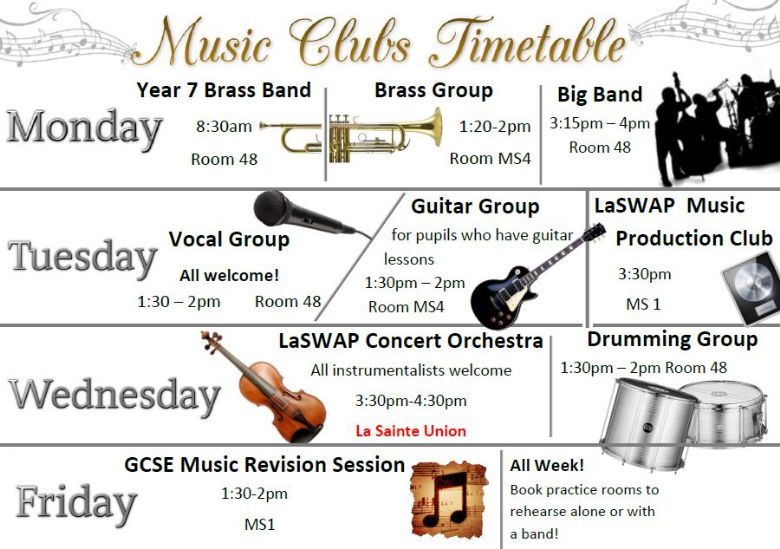 Each week, the school collaborates with the Music Departments of La Sainte Union, Parliament Hill and Acland Burghley Schools to provide students with an opportunity to partake in high-quality large-ensemble music-making as part of the LaSWAP Orchestra. Students of any standard are encouraged to participate in Concert Orchestra, and students who can perform and read music confidently at grade 5 attend Chamber Orchestra.
Instrumental lessons
Our most important assets are the large number of visiting specialist instrumental teachers who provide both one-to-one tuition and lead our wide range of ensembles. These professional musicians teach throughout the school week in our well-equipped practice rooms, which students are encouraged to use for personal practice during lunchtimes. For more information regarding instrumental lessons, click here.
Click here to find your son's instrumental lesson time.
Click here to sign up for instrumental lessons.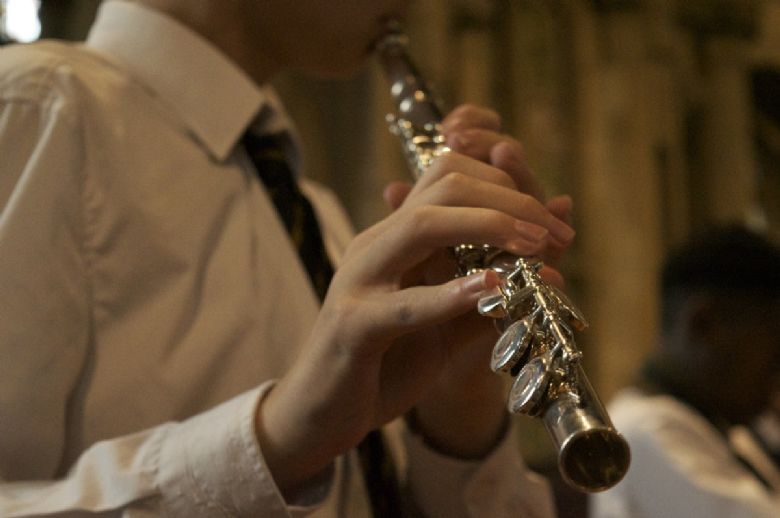 facilities
At William Ellis, we pride ourselves on going above and beyond the expectations of most secondary schools and have a range of facilities available. In October 2018 we expanded into new, purpose-built facilities. These include a state of the art recording studio and large large mac suite for the A Level Music Technology Course. There is also a soundproofed band practice rooms and an additional two practice rooms with pianos for instrumental lessons. We also have a world-class Steinway Model D concert grand piano in the main hall, which is available for the boys to use for both practice and performances.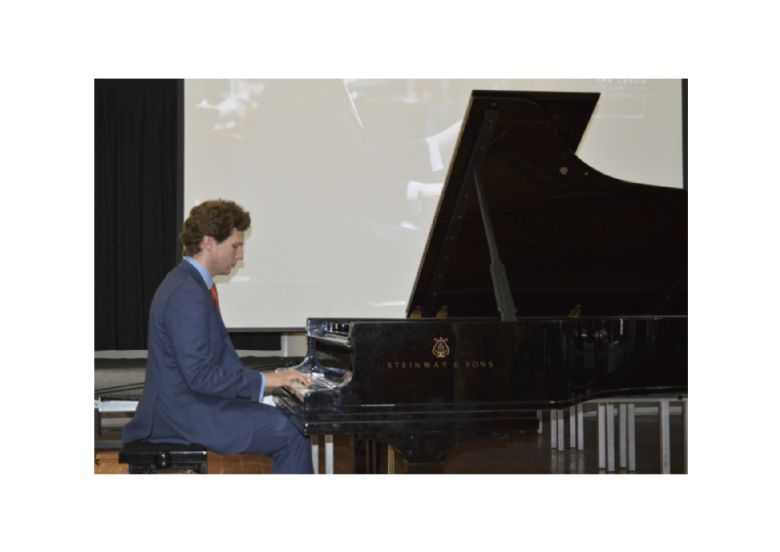 Our state of the art Music Technology facilities including 25 iMac desktop computers, each equipped with Logic Pro X , Sibelius 8. We also own a 30-piece Samba kit and practice rooms fully-equipped with band instruments for students' use.
concert series

We have a well-established concert series which provides students of all standards and ages opportunities to perform both in and out of school.
LaSWAP Ensembles Concerts take place twice a year, in collaboration with the Music Departments of La Sainte Union, Parliament Hill and Acland Burghley to showcase all four schools' ensembles. This also provides an opportunity for the LaSWAP Concert Orchestra and Chamber Orchestra to perform.
In order to build students' confidence in solo and small ensemble performing, each term the Music Department organises Performance Platform concerts for students who learn an instrument either in or out of school. These informal concerts give students of all abilities, from absolute beginner to grade 8, the opportunity to perform in front of their friends and peers. If you would like your son to perform at the next Performance Platform concert, please contact the Head of Music, Mr Singleton: singleton@williamellis.camden.sch.uk.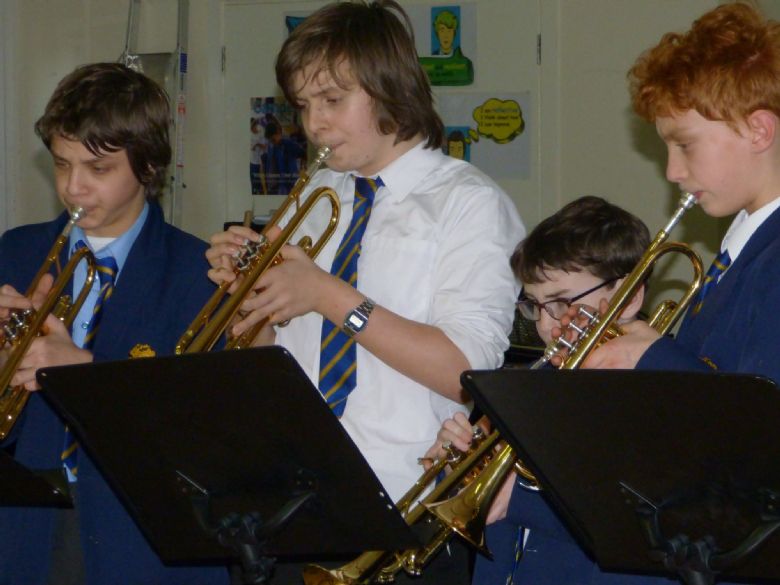 The Department also organises an Open Mic gig during Friday lunchtimes each term in the Learning Resource Centre as a chance to showcase the best of up-and-coming talent in William Ellis and LaSWAP.
A highlight of the musical calendar is the annual Spring Shindig organised in collaboration with our parents' association, WESPA. This family-friendly event showcases the popular music and jazz performance opportunities on offer at William Ellis and is used as a chance for students to collaborate with professionals and to raise funds for new equipment in the department. In recent years, the school has raised money for a new piano and new drum kit for the department.
William Ellis Concert Series 2018-19

Concert
Date
Venue & Time
Autumn Performance Platform

Tuesday 5th November 2019

William Ellis School Hall
16:00-17:00
No tickets Required

LaSWAP Winter Ensembles Concert

Tuesday 19th November 2019

St Martin's Church, Gospel Oak
18:30 - 20:00
Tickets £3 (cash only)

Winter Entertainment Event

Wednesday 18th December 2019

William Ellis School Hall
18:00 - 19:30
No Tickets required

Spring Performance Platform

Thursday 13th

February 2020

William Ellis School Hall
16:00-17:00
No tickets Required

Camden Schools Royal Albert Hall Concert

Tuesday 10th March 2020

Royal Albert Hall
Parents of students performing will be contacted directly

Spring Shindig

Friday 27th

March 2020

William Ellis School Hall
19:30 - 21:30
This is a school fund-raiser, so bring lots of spare change!

Summer Performance Platform

Tuesday 19th

May 2020

William Ellis School Drama Studio
16:00-17:00
No tickets Required

LaSWAP Summer Concert

TBC

June 2019

St Martin's Church, Gospel Oak
18:30 - 20:00
Tickets £3 (cash only)

Lauderdale House Summer Chamber Concert

Wednesday15th

July 2019

Lauderdale House
19:00 - 18:00
Tickets £3
partnerships

We make full use of all London has to offer as a global cultural hub. The Music Department regularly takes part in workshops and masterclasses with professionals and takes students out of school to attend concerts. In the last few years we have collaborated with the following artists and organisations: Jamie Cullum & The Roundhouse, The Royal Opera House, Michael Bochmann MBE, The Tower of London, The Leeds International Piano Competition, Bigga Fish & Lady Leshurr, National Orchestra For All, Beat Goes On, Canterbury Christ Church University, Orchestra of the Age of Enlightenment, The London Sinfonietta, The Royal Academy of Music and Teach First.
Below is an example of how we integrate these collaborations into the school curriculum to help students reach their full potential. This video is of a Year 10 GCSE compostion, recorded in collaboration with Schools Ground Sounds:
Below is a video of student-led project, Sound Aware. In 2015, BTEC Music students secured a £9k grant from the Big Lottery Fund to raise awareness for homelessness in Camden. The project, run in collaboration with charity Bigga Fish, cullminated in a live performance head-lined by Grime artist Lady Leshurr.
music places
Each year the school's admission policy allows a small number of places to be made available on the basis of musical aptitude. This provision allows boys to study at William Ellis and in particular make full use of the musical opportunities we have to offer. The selection is based on an assessment that takes place in October each year. The assessment is designed to measure musical potential, not current attainment and assesses students in four areas:
Pitch: the ability to hear the difference between pitches
Melody: the ability to hear if melodies are the same or different
Rhythm: the ability to hear if rhythms are the same or different
Texture: the ability to hear how many notes are in a chord.
The aural test is multiple choice and takes approximately 35 minutes.
For questions regarding Music Places, please direct questions to admin@williamellis.camden.sch.uk.
Application for September 2024 entry is now open.
If you are interested in a music place for your son you are asked to come to the Open Evening on 28th September to discuss further with school staff. The school has a separate online application form for music places that must be returned to the school (see link below).
Please note that all music place applicants must still complete a secondary transfer application form through their local authority.
For consideration of a music place in September 2024 your son will need to be available to attend for a Music Aptitude Test on 12th October 2023 from 3.30pm.
Music Place applications for 2024 admission have now closed
Applications for September 2025 entry will open in September 2024.
Other Opportunities in camden
William Ellis works in close partnership with Camden Music who help organise instrumental and vocal tuition in most Camden schools as well as offering a range of musical opportunities for students at William Ellis including:
offering instrument hire and a scheme for parents to purchase new musical instruments without having to pay VAT
providing musical advice to parents and support to teachers and schools
signposting the musical opportunities on offer from the wide range of partners within the Camden Music Education Hub
Below is a video of the Camden Youth Jazz Band performing at LSO St Luke's in April 2017.
Listen to our students' work