Florence Nightingale: the William Ellis connection.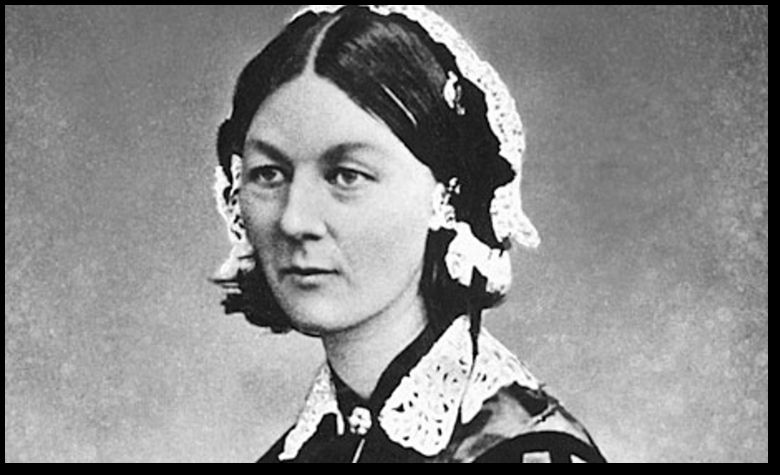 Florence Nightingale was born on 12th May 1820. In 2020 we marked the 200th anniversary of her birth.
Florence Nightingale (1820-1910), 'The Lady of the Lamp', became famous for her radical reforms of nursing and hospital practice in the late nineteenth century, most notably during the Crimean War.
One of her nursing principles has reemerged as important in reducing the spread of COVID-19 in hospitals.
Yet earlier in her life, her career might have followed quite a different path, thanks to her involvement with William Ellis.
William Ellis was an enthusiastic part-time teacher of Social Science, the discipline that explored the relationship between human nature and society, and taught in his own schools, one of which Florence Nightingale attended.
Looking back, this is an extract of a letter Florence Nightingale wrote in 1888 to Edmund Kell Byth, author of Life of William Ellis, founder of the Birkbeck Schools:
"Yes, some forty years ago I had indeed the great privilege of attending Mr William Ellis's classes. It was the best and most effective teaching I have ever heard, bringing what are called the most difficult subjects in an absolutely clear and most living way to the understanding of a child, so as to make them practical and practicable.
A (too) short acquaintance with Mr Ellis was also my privilege. And I have tried to make many familiar with his books. Had I not been called to other work, I should probably have pursued education."
Here is a copy of the actual letter: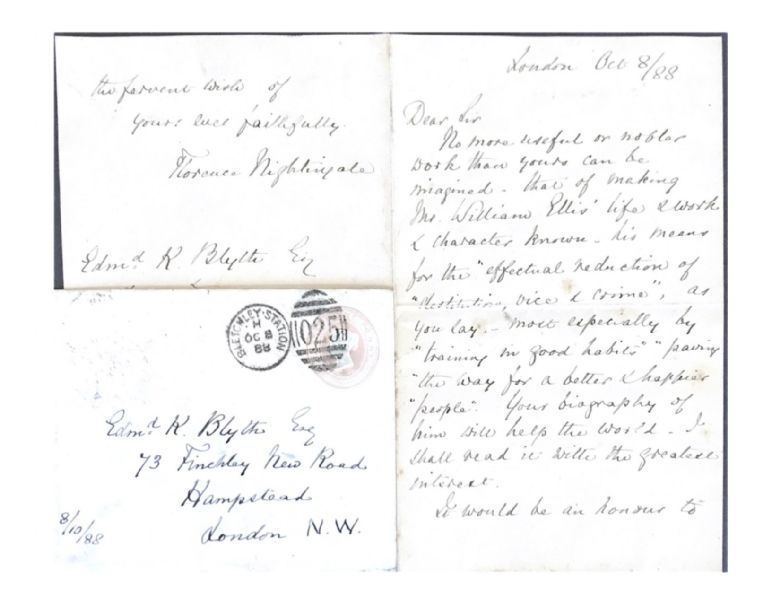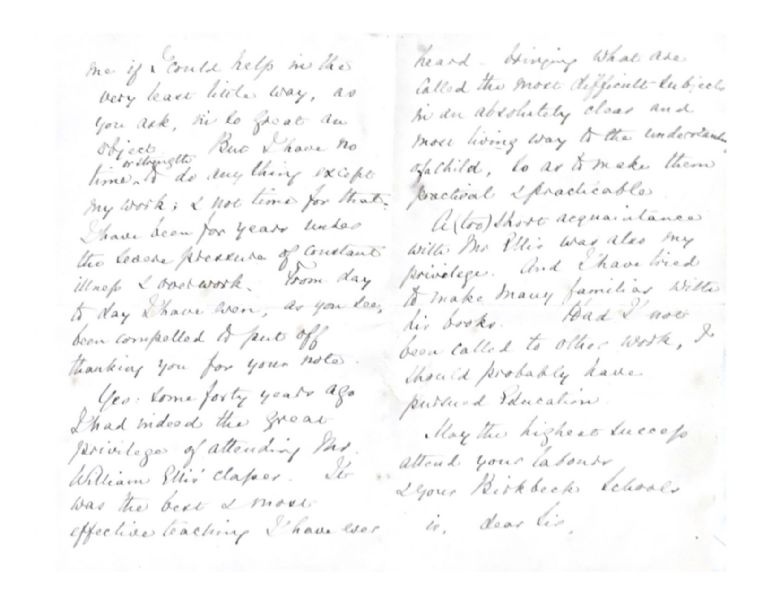 During lockdown we challenged students to write a letter or draw a picture relating to Florence Nightingale, or celebrating another key worker. Prizes were awarded from WESPA.