Year 10 School Examinations June 2023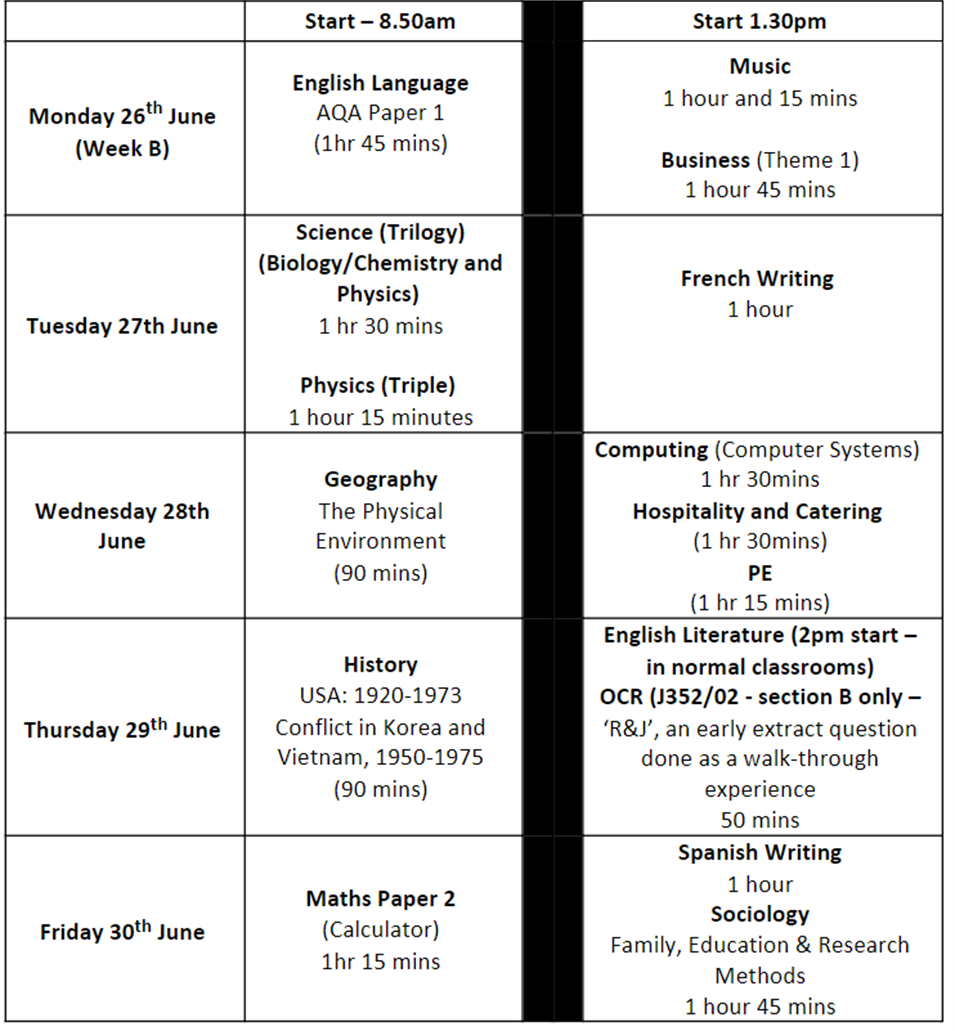 From Monday 26th to Friday 30th June students ONLY need to be in for the exams – when students do not have an exam, they are allowed home study. Students should be in school at least 20 minutes before the start of each examination and bring with them all the required equipment for the examination.
If you stay on site to revise – go to your NORMAL Year 10 classrooms as per timetable for supervised revision
Normal school uniform must be worn during the exam period when students are in school.