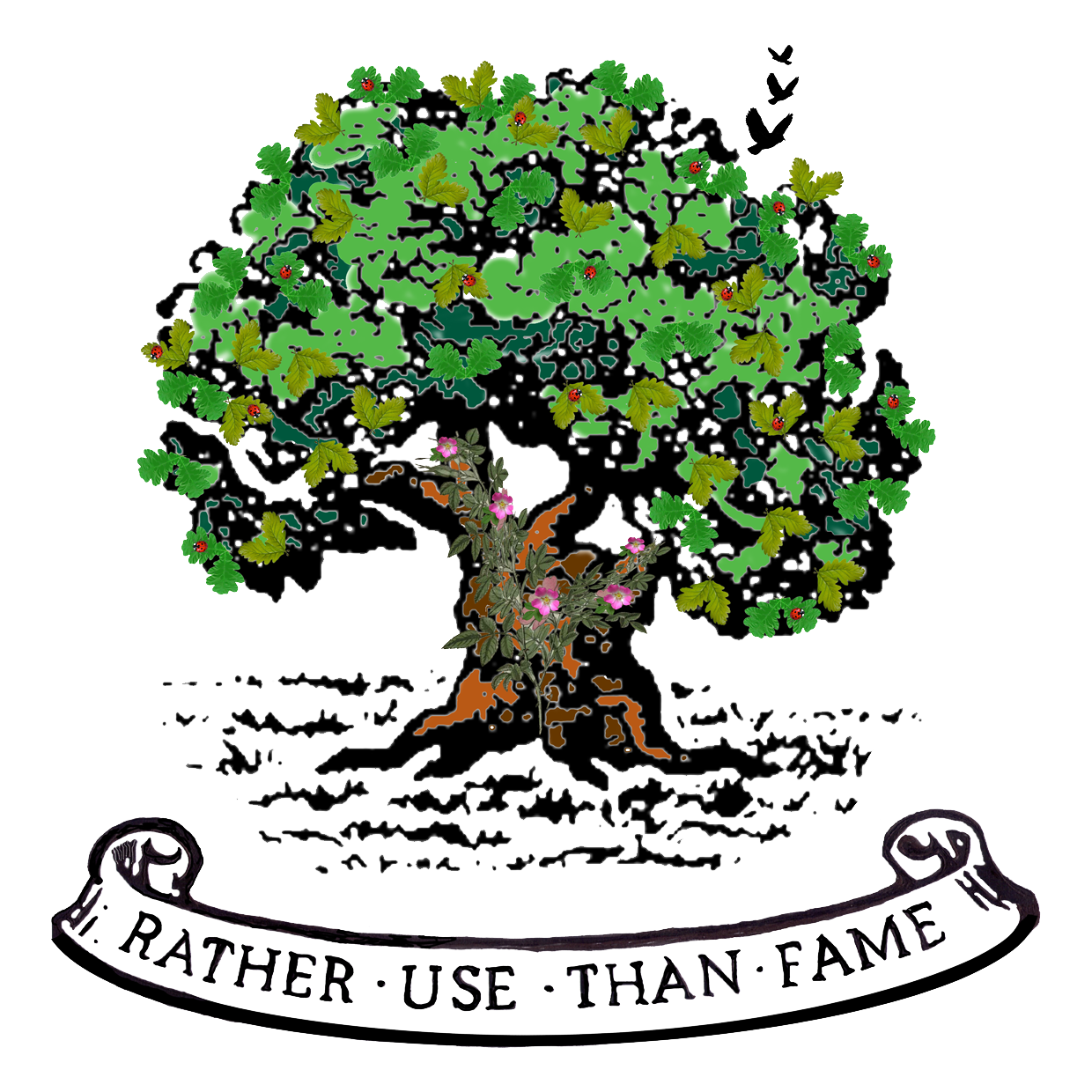 Important Dates
Thu 18 August
LaSWAP A-level and AS level results at La Sainte Union
8am for A-level results
10am for AS Level results
Thu 25 August
GCSE Results, 10am
Thursday 1 September
First day for all staff
Mon 5 September
First day for students in Years 7-11 & 13
Tue 6 September
Teaching starts for Years 7-11 & 13
Thu 8 September
Year 12 Teaching Starts
Full Governors' Meeting: 5.30pm
Wed 14 September
Year 11 Information Evening: 6pm (tbc)
Thu 15 September
Camden Secondary Moving On Event @ The Camden Centre: 3.30pm
Governors' Personnel & Resources Committee: 5.30pm
Thu 29 September
Secondary Transfer Open Evening: 6pm
WESPA fun run

William Ellis 5k Run – 2016
One of the first events of the new academic year is the annual 5k run.
All boys in years 7,8 and 9 will take part.
The event takes place on Hampstead Heath during the school day.
Dates are as follows:
Year 9 – Thursday 6 October
Year 8 – Thursday 13 October
Year 7 – Thursday 20 October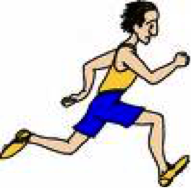 The fund-raising focus chosen by the boys is Camping Equipment for use at The Mill, Duke of Edinburgh etc.
There will be individual and House prizes for those who run the furthest distance and collect the most sponsorship money.
Please make a note of the dates. We will need parents to volunteer to help out on the day and of course to come along and support the boys.
Year 7 Camp at Mill - getting plenty of exercise!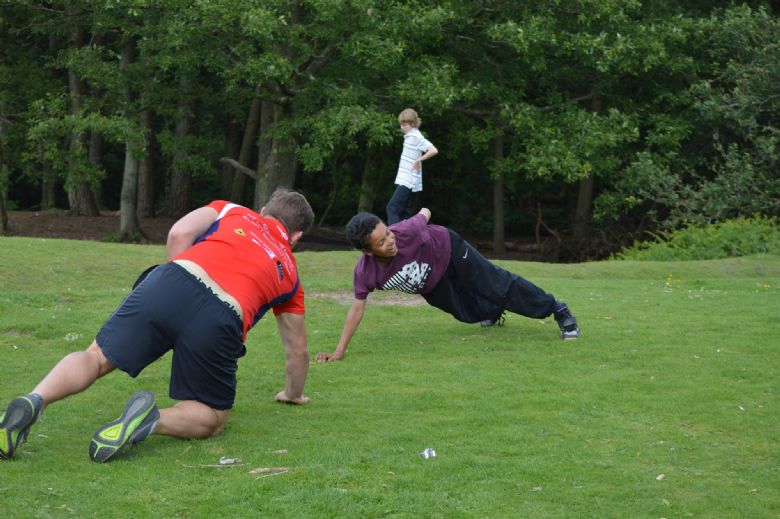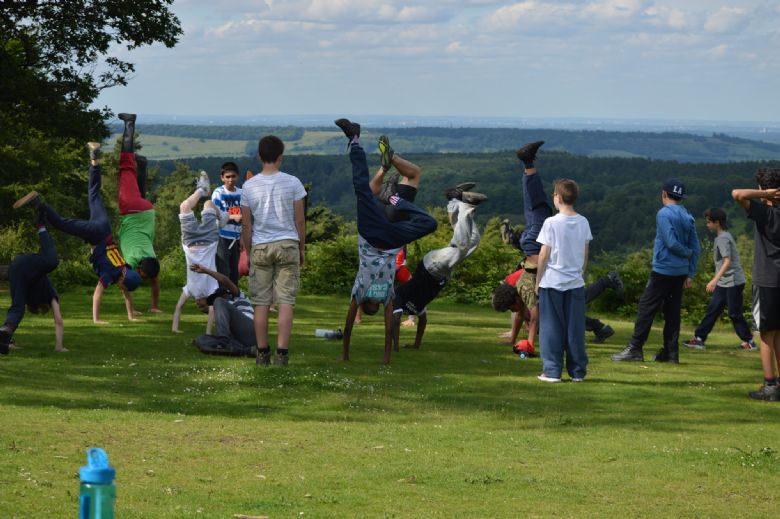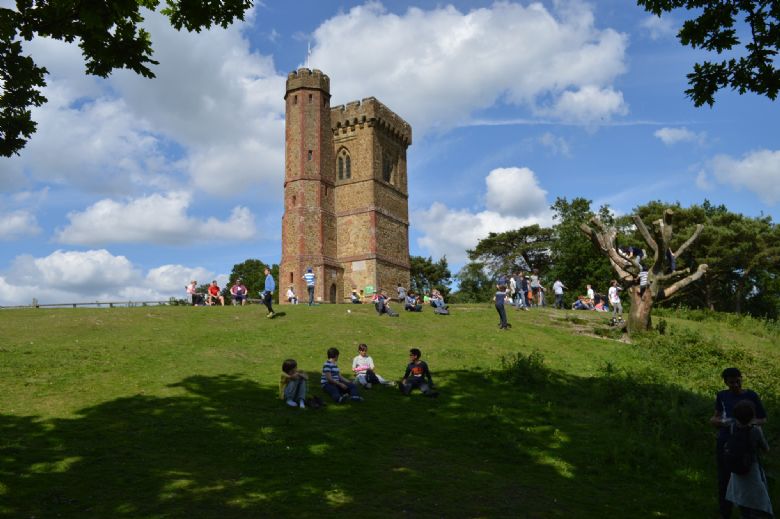 Year 8 Camp - canoe adventures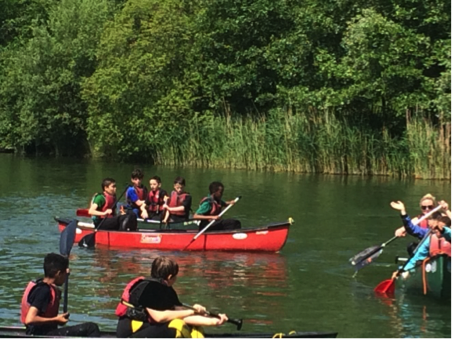 New WES Film Coming Soon
Boys were filmed in school on Thursday for a special WES promotional film which will be ready in September to show to new prospective students to the school.
You might see some advertising in the local press too as we aim to increase our roll in Year 7 from September 2017 to 130 from 125.
Dates for Open Evenings and Mornings will be published on the school website if you know of any families who would like to visit us.
Awards Evening
The evening of 12th July on the final week of term saw the annual Awards Evening, when invited families came to see their sons receive awards for subjects, houses, PE and sports, contributions to Performing Arts, WESPA tutor group awards, Richard Knight Award for Outstanding Contribution to Music, Heads of Year awards for outstanding student of their year, leavers' awards and finally Headteacher's award, which went to Daniel in 10W.
A full list of award winners can be found on a separate page on the website.
Art Exhibition
At the end of the summer term the William Ellis School Art Department had a private view and end of year show to celebrate the work made by the art students throughout the year. The exhibition was divided in to sections to showcase the variety of work produced by the students on the Art GCSE, Art BTEC, AS Art and AS Graphic Design courses. The private view was well attended by students, staff and parents with awards given out towards the evening with Pochara and Thomas in Year 11 receiving commendations. The work was varied with brightly coloured small ceramic pieces made to look like melting wax dripping off ledges, portraits of students in different guises, detailed pencil sketches and abstract paintings. The exhibition showcased the ingenuity, creativity and hard work of all the art students this year and was complemented with a nearby film screening room of A Level Film Studies students' work. There were some interesting pieces like a remake of Alfred Hitchcock's Psycho shower scene and a personal favourite of mine was a zombie apocalypse film set in recognisable areas local to the school.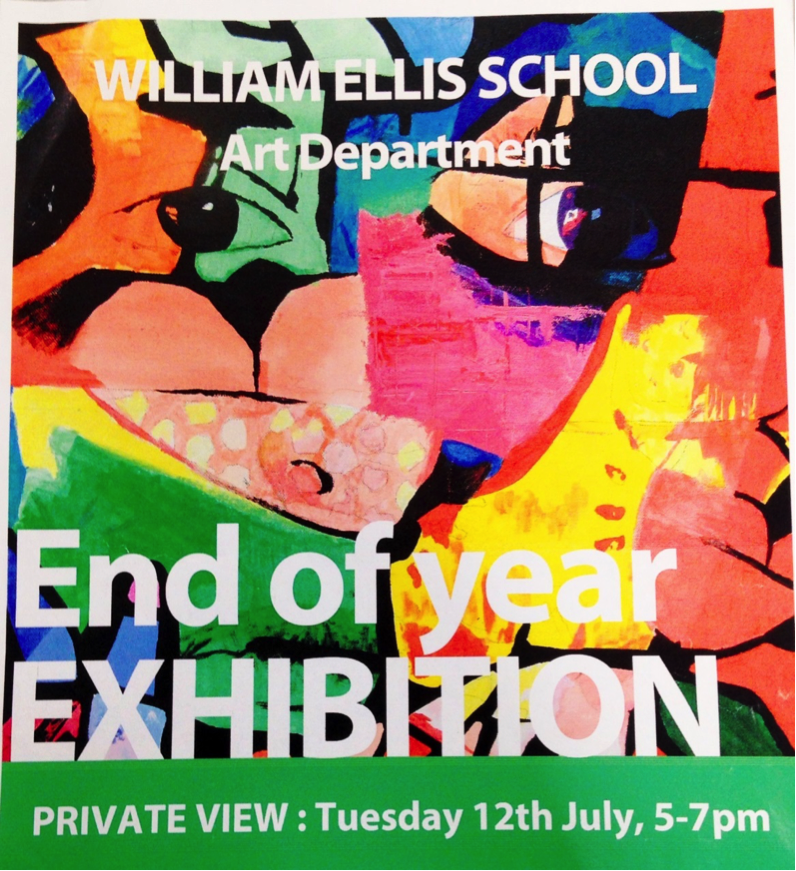 Sixth Form
Year 12 University Visits
The beginning of July has seen LaSWAP taking groups of interested students to university open days such as Sussex University in readiness for their UCAS applications in September/October followed by work experience placements for the final week of term. The LaSWAP office and main office reception were very grateful for the excellent contributions made by Juliet from a Year 12 PHS student for her help during her work placement at WES.
Uganda
Another group of students were off volunteering in Uganda with Ms Corr and Mr Mangham. We look forward to hearing about their trip in September.
Talacre
LaSWAP sixth form has a Sports and Education Training Programme based at Talacre Sports Centre.
47 students enrolled on the course in September.
Lee Davis and his team at Talacre thanks everyone at the LaSWAP schools that had made a contribution to helping these young people make the best possible start to their careers within the sports, play and educational industries and sent this update on the students' progress and some information about former students and sent the following end of year report:
14 young people passed their NVQ Level 1 in Sport & Recreation
8 young people passed their Sports leadership level 1
11 students passed their BTEC Level 1 workskills
12 young people passed their NVQ Level 2 in Activity Leadership
10 students passed their BTEC Level 2 workskills
8 young people passed their NVQ Level 3 in Sports Development
5 young people passed their Level 3 Higher sports leaders award
12 students passed their Football Coaching Level 1
14 students attended the safeguarding children workshop
14 students attended the emergency aid workshop
6 students passed their Fitness instructor level 2 qualification
3 students passed their Trampolining level 1 qualification
5 students passed a primary dance course delivered by the National Dance Teacher Association
8 students passed the Basketball level 1 coaching award
Charlie Mcqueen passed his football level 2 coaching award
12 students passed Cricket level 1
20 students attended the deaf awareness workshop
18 students attended the disability awareness workshop
Students have volunteered at 18 primary, secondary and inclusive events clocking up over one thousand voluntary hours within special events
Kaitlyn and Stephanie have gained employment as sessional playworkers for Corams Fields Playcentre
Stoirm and Darnell have gained employment as sessional playworkers for PACE
Fintan gained sessional employment as a SDA at Talacre sports centre with BETTER
Zac has received employment as a sports coach at The Rosary primary school in the summer 2016
Malachi has been employed by Camden gymnastics team as a trampolining assistant coach
Updates on some of last year's leavers:
Kacy has started work as a fitness instructor at Kentish Town Sports Centre and is excelling, Lee now has his own free personal trainer #perks of the job
Daniel now has 3 different jobs including a crèche assistant, Fitness instructor & a sports coach for BETTER
Ricky and Megan have settled well in there full-time teaching assistant roles at Swiss Cottage special needs school
Remi and Billy are both enjoying their contracted playworker roles for various organisations
Juan is coming to an end in his role as apprentice sports development officer for Camden sports and physical activity team, and is now looking into university
Hannah Jones, Head of History Heads for Tanzania this Summer
This summer Ms Jones is spending 4 weeks in Tanzania working for a charity called Limited Resource Teacher Training, which aims to tackle illiteracy and low education standards around the world by training local teachers. Many Tanzanian teachers sadly do not get any opportunity for initial or on-going teacher training, which has a significant effect on the teaching that their pupils receive.
The project will train 150 teachers across a large region of Tanzania and is therefore very expensive to run. In order to raise funds for the project she is cycling 60 miles. Any donations would be really gratefully received. Please do feel free to share this link with anyone else who would be interested in supporting the project.
https://www.gofundme.com/hjonestanzania
Hampstead Heath Cancer Research Run
Ryman National Enterprise Challenge
On Wednesday June 29th Mr Carvalho, Head of Year 8 met some year 8 students at Kings Cross Station at 7am for a trip "up north" to Doncaster Racecourse for the National Enterprise Challenge grand finals with Theo Paphitis and 30,000 pupils from across the country. The challenge hosted by TV's Dick and Dom saw the boys attempting to design a new outdoor attracting for Kingswood's outdoor Dearne Valley activity centre in Yorkshire.
The boys were disappointed not to win an award but had a challenging and enjoyable day out.
Tug of War Results
The final week of term saw the last House Competition of the year with lunchtime Tug of War competitions for Years 7, 8 and 9, delayed from earlier in the term.
| | | |
| --- | --- | --- |
| POSITION | HOUSE POINTS | Y7 Tag of war |
| 1ST | 20 | Willow |
| 2ND | 16 | Lauderdale |
| 3RD | 12 | Fenton |
| 4TH | 8 | Burgh |
| 5TH | 4 | Keats |
| | | |
| --- | --- | --- |
| POSITION | HOUSE POINTS | Y8 Tag of war |
| 1ST | 20 | Fenton |
| 2ND | 16 | Willow |
| 3RD | 12 | Lauderdale |
| 4TH | 8 | Burgh |
| 5TH | 0 – no show | Keats |
| | | |
| --- | --- | --- |
| POSITION | HOUSE POINTS | Y9 Tag of war |
| 1ST | 20 | Lauderdale |
| 2ND | 16 | Burgh |
| POSITION | 12 | Fenton |
| 4TH | 8 | Willow |
| 5TH | 4 | Keats |
Want to see your brain?
Researchers at Birkbeck are looking for volunteers in years 7 to 10 to take part in a brain scanning study over the summer holidays. It involves doing some science and maths tasks inside a brain scanner, and some computer games outside the scanner. The session lasts 2 hours. Volunteers will be paid £20 and get pictures of their brain! If you'd like to find out more, please contact the researcher, Annie Brookman, by emailing abrook07@mail.bbk.ac.uk as soon as possible. Students have been provided with an information flyer.
All that Jazz…
On Wednesday 22nd June, a group of AS Music Technology students visited the recording and mastering studio GearBox Records in King's Cross. GearBox Records is one of the only recording studios in London to record straight to vinyl, using a vintage lathe and only analogue equipment. The students learned how Grammy award winning records, recorded next door in Mark Ronson's studio, had been cut straight to vinyl, just like in the 1950s. They also had a chance to see tape-machines from 1960s in action, and listen to some previously unheard records recorded live at Ronnie Scott's Jazz Club in the 1960s.
The 14th UK National Mandarin Reading Competition
Yuanhoa Li, writes:
I attended the 14th UK National Mandarin Reading Competition at University of Westminster on Saturday, 26th June 2016. Although I arrived very early, there had been a lot of parents and children and I even couldn't find a seat to rest. I went to the reception first and registered for my Hong Kong friend, Hugo Pong and myself. My competition time was at 1.30 pm but three judges who sat at the rostrum came early so that we started earlier. I watched first 15 students' reading content as an audience, I found my chosen reading article has some advantages and I also started to prepare. My reading went very well. I felt much more confident when I read the second part and also saw the smile of judges. That was very encouraging. Finally, I won the second place of the competition and I also felt a little bit surprised because I thought I could perform better. I think it was a very useful experience to me, and also a chance for me to meet more people who speak Mandarin.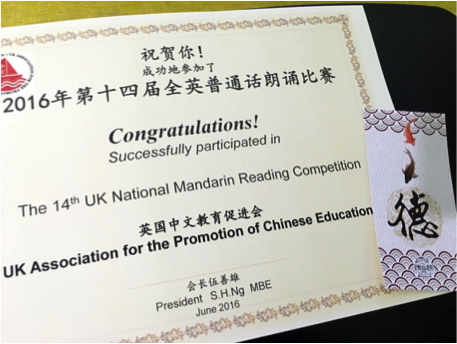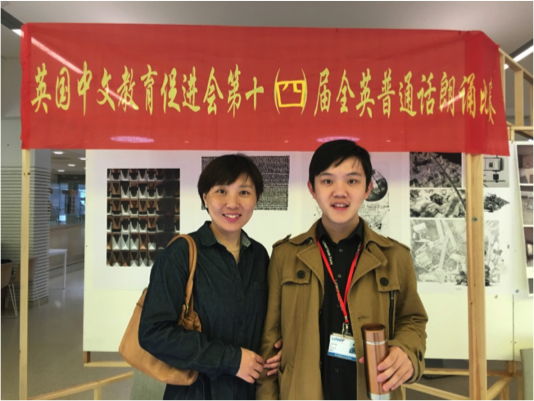 Well done Yuanhoa!
Camden Summer Programme
Camden Council summer programme for 2016
Get ready for the school holidays with some amazing events, including strange sports and live music at Give it a Go! Festival, this Sunday from 1pm on Parliament Hill Fields. Enjoy nature trails, animal adventures and more on 21 July at Alexandra Road Park, or immerse the kids in the wonderful world of Roald Dahl by signing up to the Summer Reading Challenge.
Events tie in with the Camden Sentido and the fun continues for the whole summer with free and low-cost activities, including the Festival of Knowledge and Learning on 23 July and King's Cross Family Fun Day on 30 July, the Mais Um Discos Rio Olympics celebration on 4 August, and Project Yemanja arts and crafts sessions at libraries around the borough.
And don't forget our summer play schemes for primary aged children, as well as Camden Summer University (see below also) for secondary aged pupils.
There's plenty of free and low cost activities for all ages, so get involved and #DiscoverCamden.
Find out more:
CAMDEN SUMMER UNIVERSITY
Camden Summer University offers young people aged 13 to 19 fantastic free courses hosted by some of London's biggest names. Courses start on 25 July and run until 26 August.
Choose drama, dance, art, film-making, journalism, cooking or sport. Camden Summer University offers you all this on your doorstep. Many of the courses are accredited so you'll also have something to put on your CV for job or university applications.
Our free courses fill up fast, so visit the Camden Summer University website now to see details and book your place. There are more than 70 courses on offer, although some popular courses may now be full.
Esther Joy Boadu, Camden Youth MP, said: "There is no reason for you to be bored this summer. Camden Summer University puts on all these activities for you to take part in, meet new people and enjoy yourselves. The best thing is that courses are free."
Councillor Georgia Gould, Cabinet Member for Young People, Adults and Health, said: "Camden offers one of the country's best summer youth programmes and I hope as many young people as possible will take advantage of the fantastic free courses on offer."
Camden Summer University is run by the Council's youth service with a range of local partners and experienced tutors, some of whom are national leaders in their field.
Find out more: