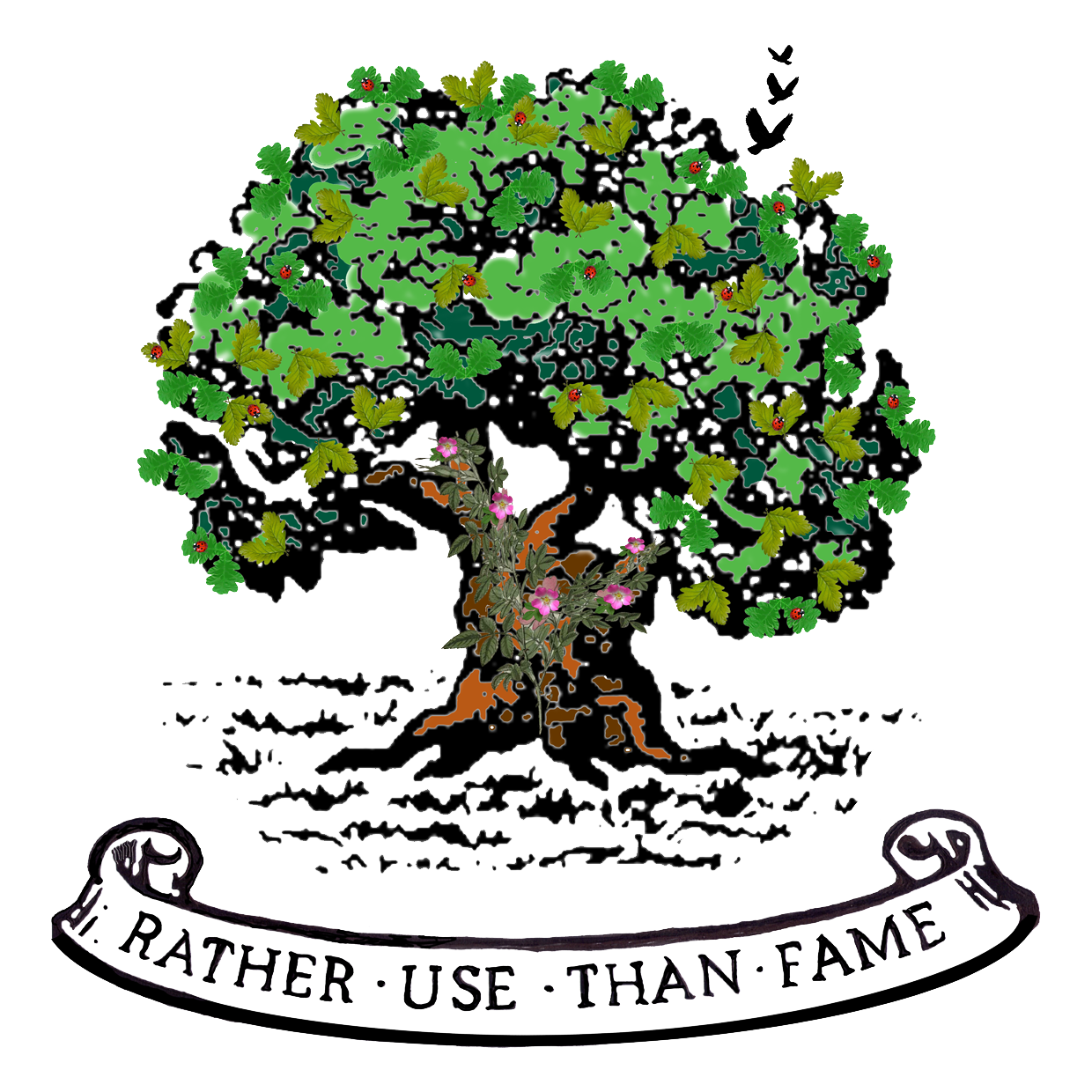 Important Dates
Year 8 Camp
Week commencing 6th June
Year 11 Presentation Evening
Friday 10th June, 6pm
Governors' Personnel and Resources Committee meeting
Wednesday 15th June, 5pm
Year 12 AS Students Return
Thursday 16th June
Governors' School Improvement Committee meeting
Thursday 16th June, 5.30pm
WESPA Working Weekend at The Mill
Friday 17th - Sunday 19th June
Year 7 Camp
w/c 27th June: 7L, 7W, 7F
w/c 8th July: 7B, 7K
Year 10 Work Experience
w/c 27th July
Year 8 trip to National Enterprise Challenge Finals in Doncaster
Wednesday 29th June
Year 13 LaSWAP Leavers' Prom
Monday 30th June: 7 - 11pm
6th Form Trip to Uganda
w/c 4th July and w/c 11th July
Performance Dates
Saturday 11th June, All Day
Choir Concert at Tower of London
Monday 20th June, 6pm
LaSWAP summer concert
St Martins Church, Gospel Oak
Wednesday 13th July, 6pm
Soloists' Concert with Parliament Hill at Kenwood House
School Events next week
week beginning 06.06.16
All Week:
GCSE, AS & A-level exams
Year 8 Camp Mon-Wed: 8B/8W
Year 8 Camp Wed-Fri: 8F/8K/8L
Monday - Thursday
Breakfast Club: 8am
Homework Club: 3.15pm with City Year
Monday
Careers interviews
Duke of Edinburgh Award session: 3.15pm
Drawing Club in LRC: 3.15pm
Action Tutoring for Year 10: 3.20pm
Year 6 transition meetings with new students and parents: 4 - 6pm
Tuesday
Year 10 Action Tutoring: 8am
Year 10 mentoring programme: 8am
Year 6 transition meetings with new students and parents: 4 - 6pm
Wednesday
Camden WBAP Project: 8.50am
Somali "Young Leaders" Workshop: 3.15pm
Year 6 transition meetings with new students and parents: 4 - 6pm
Thursday
Year 10 Peer Mentoring Programme: 8am
Dogs' Trust Workshop
Year 6 transition meetings with new students and parents: 4 - 6pm
Friday
Year 10 geography rivers trip to Dollis Hill: 12.15pm
YEar 11 Presentation Evening
Sports Day on Friday 20th May
A high point last week was our most successful Sports Day ever held on the athletics track on Hampstead Heath…
Look out for further pictures on the school website.
Deep Learning Day on Wednesday 25th May
The theme of the Deep Learning Day was "Relationships". The school was pleased to welcome outside speakers who led a range of sessions based on this theme. More details next week.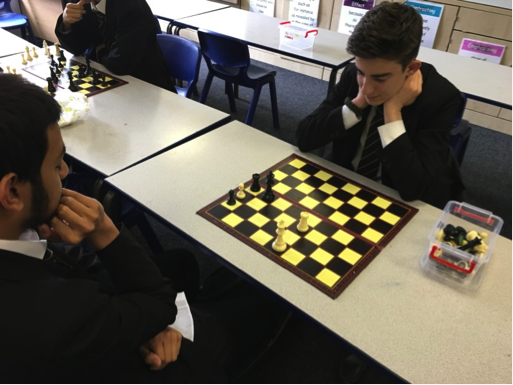 Annual House Chess Tournament
After last week's epic stalemate, the Year 10 round of the House Chess tournament continued this week. After two more hard-fought games, Sayeed of Lauderdale and Julius of Willow were both defeated and finish the tournament in joint third place. At the time of writing, it looks like the final game between Rigon of Burgh and David of Fenton will continue after half-term; our Year 10 chess champs have very much enjoyed playing very carefully thought-out games! Final result still to come!
Some other pictures of our chess players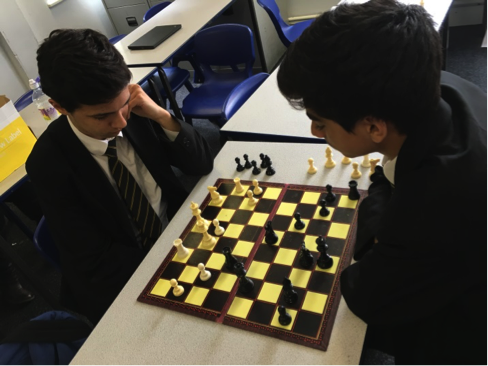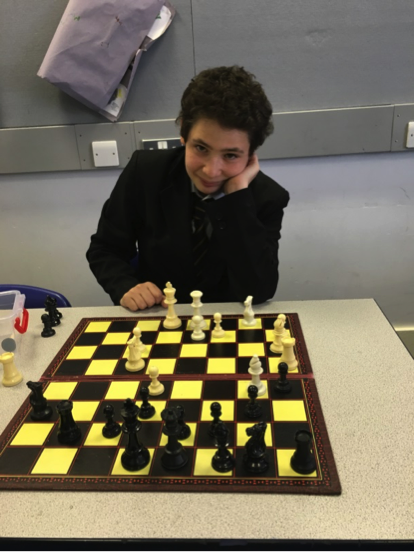 City Year 5-A-Side Football Championship – WES Winners!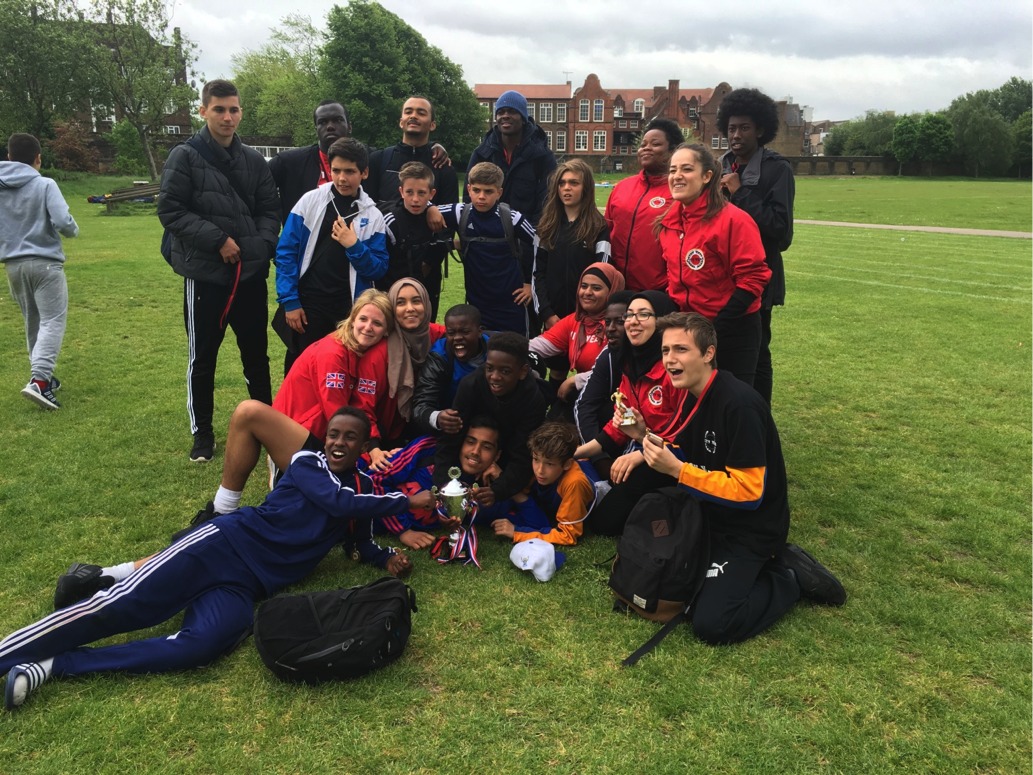 On Saturday, 21st May, William Ellis School took home first and second place in the City Year Football Championship! The competition takes place annually at Haggerston Square Park between the 13 schools City Year UK are based in. One of the City Year volunteers said, ''We are extremely proud of the boys. Not only for winning, but for the sportsmanship and teamwork they showed throughout the competition'.
National Gallery Project
Instead of Sports day a small group of boys celebrate their end of a year-long project with The National Gallery!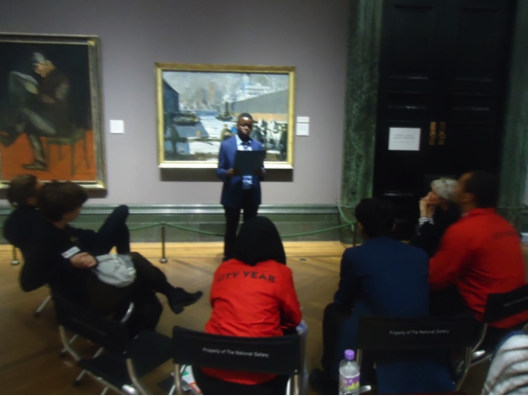 Year 8s and 9s presented their final art pieces at the National Gallery last Friday. The students have been involved in a year-long art project with City Year and The National Gallery to help engage more young people with art. The National Gallery were blown away by the depth of the work the students produced and look forward to embarking on a similar project next year!
Dogs' Trust Rehoming Visit.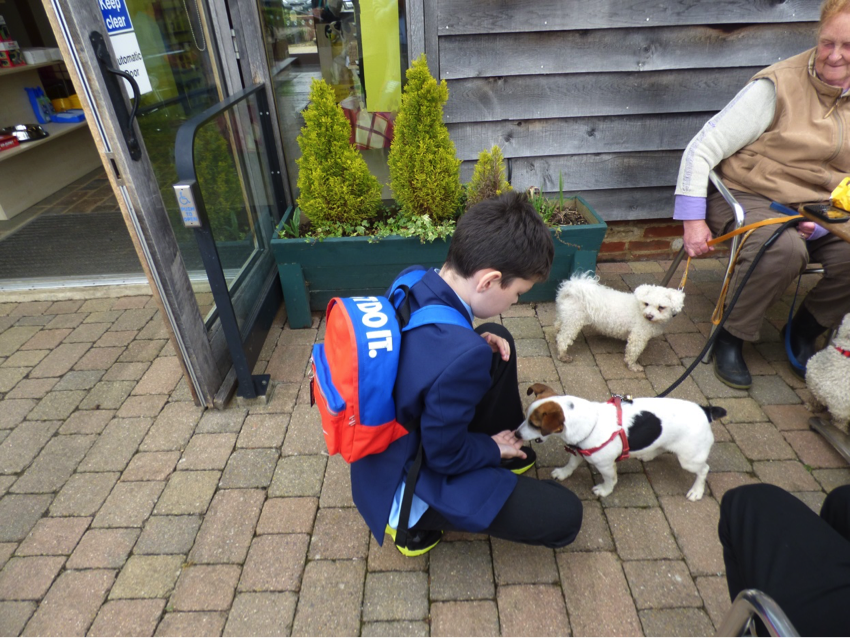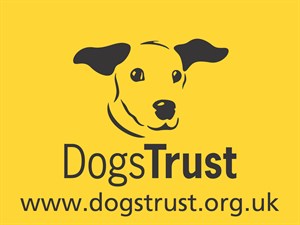 Some lovely photos from the Dogs' Trust rehoming centre visit last week.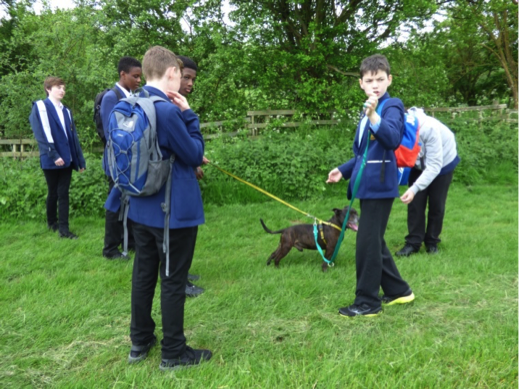 Performance Platform Music Concert
On Tuesday Mr Forbat, Mr Singleton and the instrumental teachers arranged a special concert for some of the boys to perform music in a relaxed environment in front of each other, their parents and staff. One of the highlights was Bobby in Year 7 singing "Justin Bieber".
Defibrillators for Schools
A reminder - Exams season
Please help your sons/daughters prepare for their exams by making sure they get to bed in good time each night and have a balanced breakfast or lunch – a banana is a good idea. Please make sure they bring water bottle along with them to keep hydrated as well as a supply of stationery - pens and pencils, rulers, rubbers and calculators and coloured pencils. Biros are available from the school office at 40p each and pencils 30p.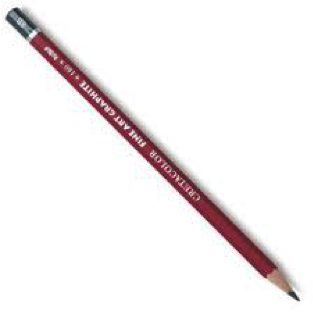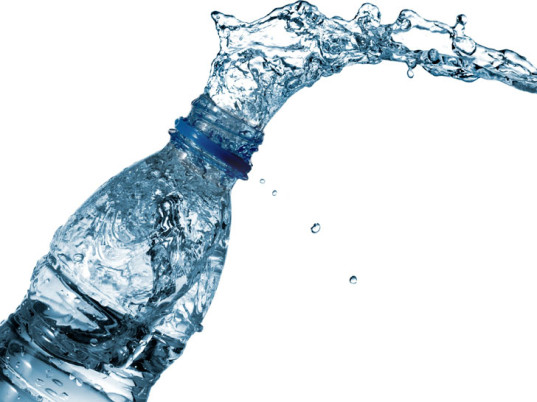 "Out of school time"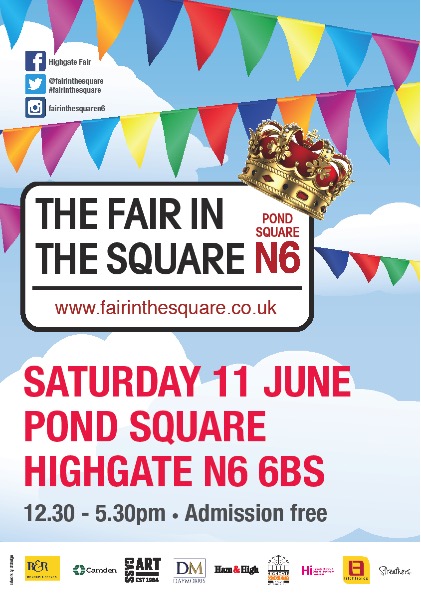 Holiday Project – Animate (3D Printing Animation Film)
WAC Arts based in the Old Town Hall, Haverstock Hill, Belsize Park, have a holiday project running over the half term – from 31st May to 3rd June for ages 9 – 14. Cost is £20 for the week, £5 for the day. If you'd like to find out more see their website: http://wacarts.co.uk or call 020 7692 5888.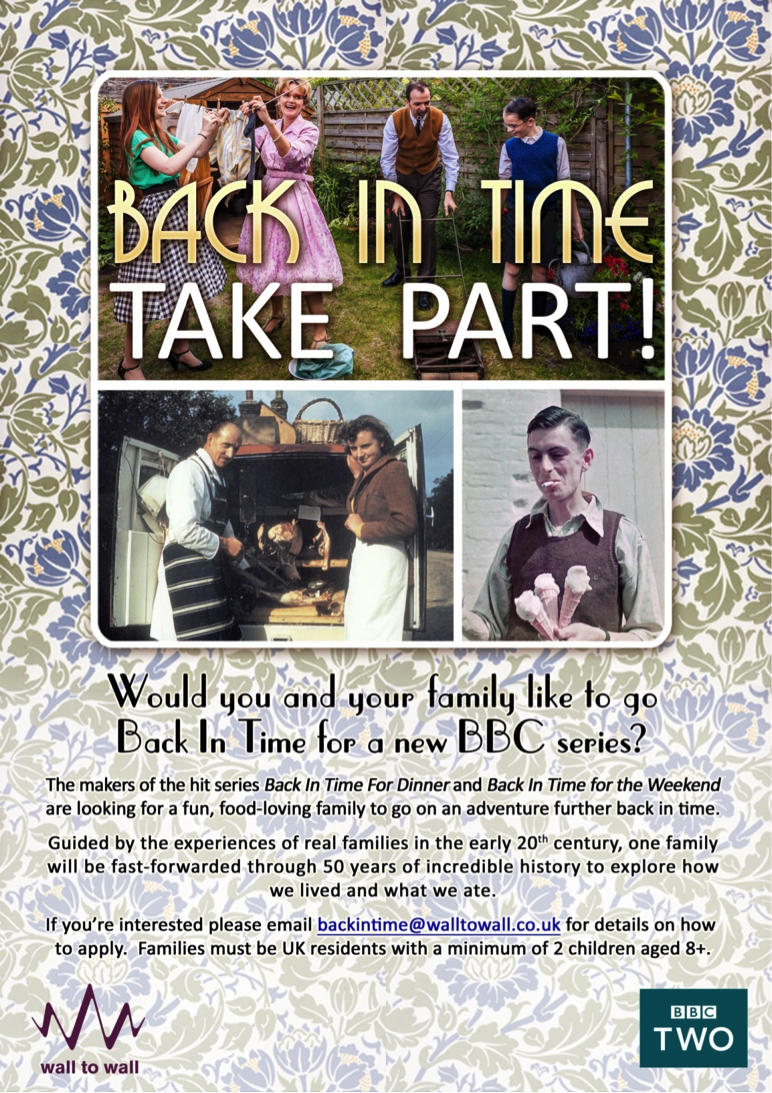 BBC2 Casting for Families
The production company Wall to Wall are currently casting for a family with children 8+ in London for a new series of Back in Time for Dinner. The will be filmed during the summer holidays, so if you are interested please email: backintime@walltowall.co.uk