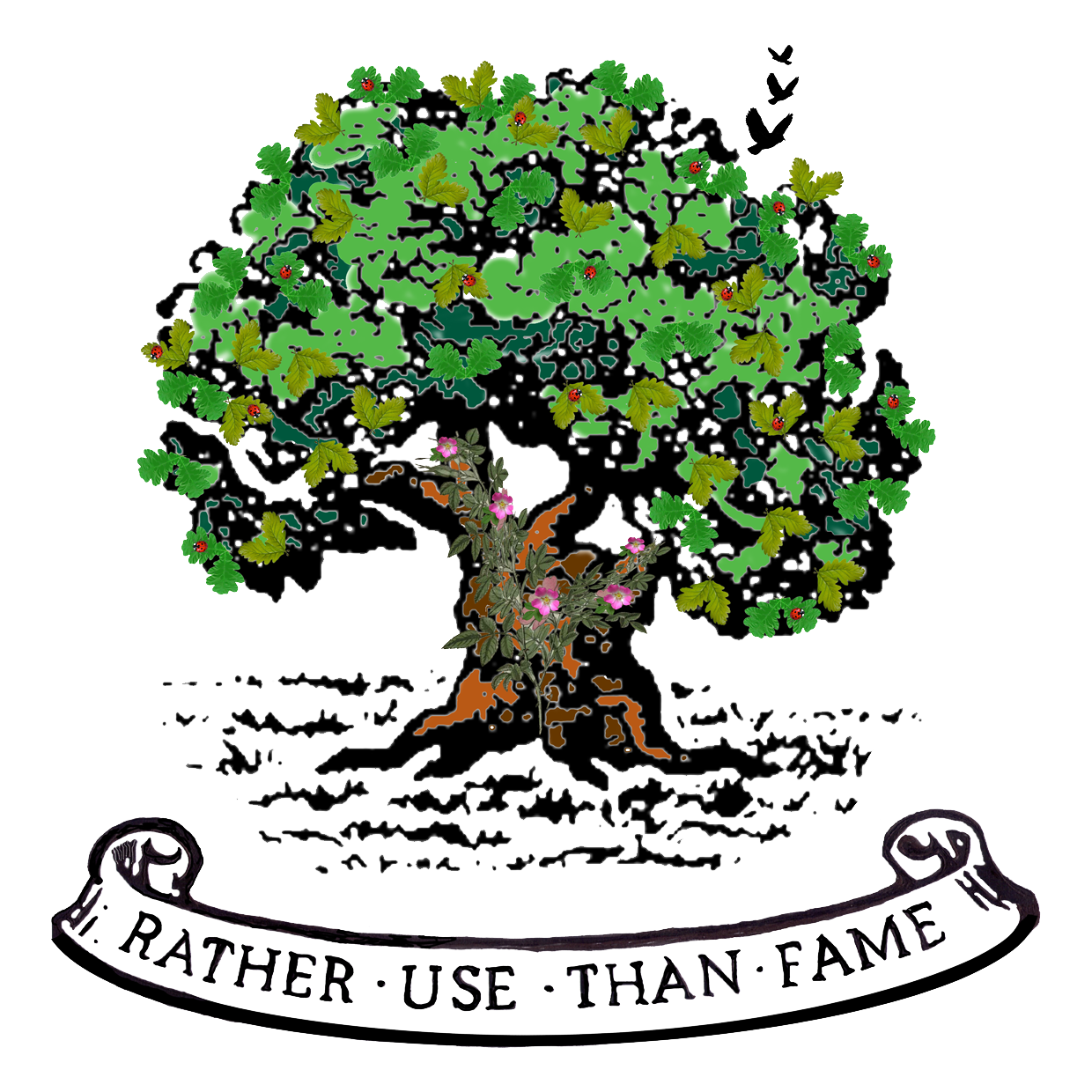 Important Dates
Governors Personnel & Resources Committee
Wednesday 4th May
LaSWAP Governors' Forum
Monday 9th May
Full Governors' Meeting
Thursday 12th May
Sports Day Friday 20th May
Year 9 Camp
Week commencing 23rd May
Deep Learning Day
Wednesday 25th May
Bank Holiday
School closed - Monday 30th May
Half Term Holiday
Monday 30th May to Friday 3rd June
Year 8 Camp
Week commencing 6th June
Year 8 trip to National Enterprise Challenge Finals in Doncaster
Wednesday 29th June
Performance Dates
Tuesday 24th May, 6pm
Performance Platform Concert
Monday 20th June, 6pm
LaSWAP summer concert, new venue - to be advised
School Events next week
(week beginning 02-05-16)
Monday - May Day Bank Holiday - school closed
Assembly theme:
Your Academic Future
Tuesday – Thursday
Breakfast Club: 8am
Homework Club: 3.15pm with City Year
Tuesday
Year 10 Peer Mentoring: 8am
Year 10 MFL Exams: Periods 1-3
Year 11 IGCSE Exam: 1.30pm
House Leaders' meeting: 3.30pm
Tree of Life Workshop: 4.30pm
Wednesday
Year 10 MFL Oral Exams: all day
Camden WBAP Project: 8.50am
Somali "Young Leaders" Workshop: 3.15pm
Thursday
GCSE Drama Rehearsals: all day
Year 10 Mentoring Programme: 8am
Friday
GCSE Drama performances: all day
Saturday
Year 11 Maths Intervention: 10am-3pm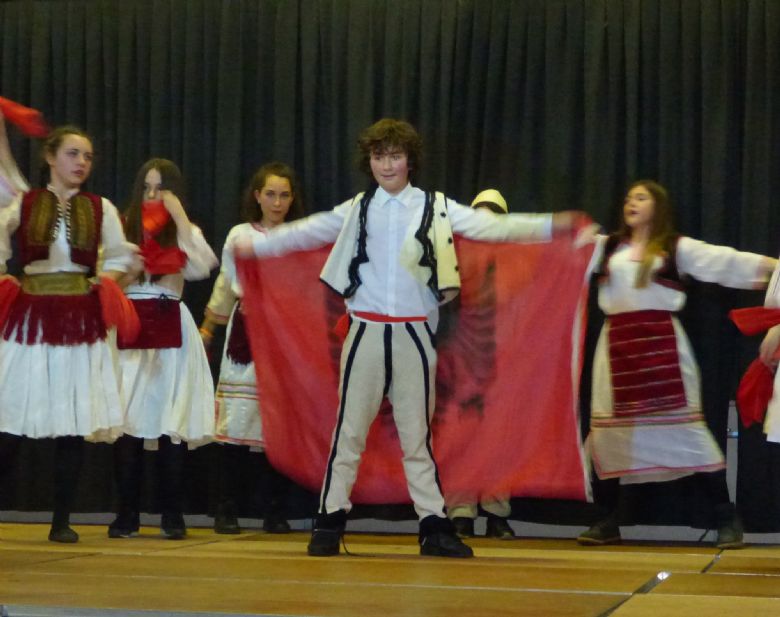 International Evening gets better and better
A bumper crowd were entertained by boys from William Ellis and guest performers from Parliament Hill School on Wednesday evening. Performances ranged from dancing and singing to a presentation on the history of Bangladesh.
Many thanks to City Year, Ms Danova-Balabhadra and her team of link workers for helping make it such a fabulous evening.
Special thanks to WESPA as well, for not only helping to make the evening a success, but also organising a collection of international currency as a fundraiser for the school. If you dig around at home, maybe you can find a few old coins or notes left from a holiday or business trip abroad. If you do, please bring along to the school office to add to the collection. Every little bit will help.
?
Families donated and enjoyed a range of foods from across the world
Visit to Bank of America Merrill Lynch, sponsors of City Year
Coralli Azouri, Impact Officer for City Year at WES wrote:
"Last week, City Year hosted a trip for Year 10s to the Bank of Americal Merrill Lynch to their offices in St Pauls. The boys got an insight into investment banking and had the opportunity to ask the volunteers questions about their career paths. They particularly enjoyed the exclusive tour of the trading floor!".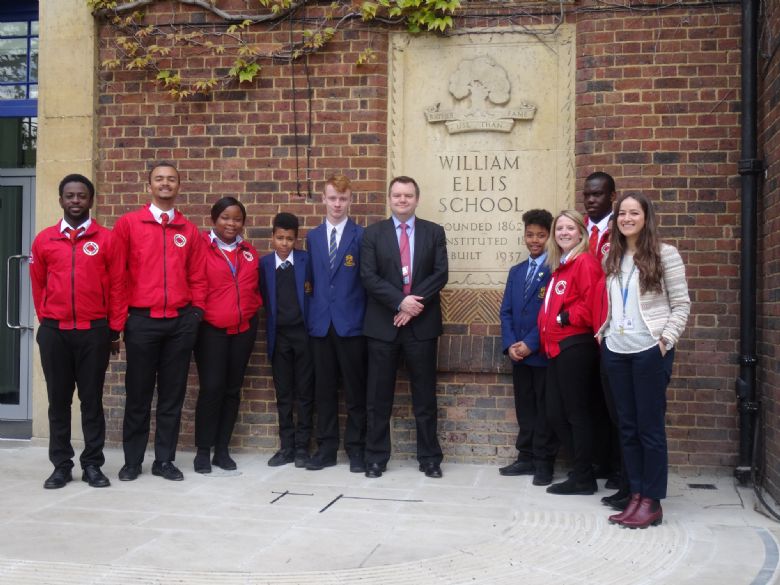 City Year round up a busy week by hosting a visit to the school by MP
On Wednesday morning a few students from WES (Matteo, Rafique, Thomas and Bilal) had an opportunity to meet with a Member of Parliament - Nick Thomas-Symonds, Shadow Minister (Works & Pensions) who met with them during his visit to City Year at WES to talk about the work City Year UK do at the school. They also fired some powerful questions at the MP - Rafique, Year 8, asked the MP "How it feels to be able to speak on behalf of so many other people, and whether he ever gets nervous".
During his visit MP Nick Thomas-Symonds met with the headteacher and had a tour of the school before a photo-call on the new school steps.
Add a Title
Add the main text
Water!
Now that the weather is due to get warmer, please can you make sure your son brings a bottle of water into school. It will mean that he is always able to access water throughout the day and will help keep his mind fresh for lessons.
SPORT THIS WEEK
Year 7 Ritchie Cup Football Final

On Tuesday the Year 7 football team made their way to St. Aloysius in Highgate for the Year 7 Ritchie Cup Final. Unfortunately they were beaten by a very strong (and much bigger!) St. Aloysius side but it was a great experience for the boys and Mr Szymanski has great hopes for the team next year. Thank you to supporters that came along.

Years 7, 8, 9, 10 Cross Country
Wednesday saw 50 boys in Years 7, 8, 9 and 10 running on the heath with other schools from Islington and Camden. Results to be published next week, but St. Aloysius again had some strong contestants!
BBC School Report
Back in March a group of Year 8 boys spent some time at the Headquarters of the BBC in Portland Place gathering news for School Report News Day
We've just received a certificate, signed by Newsreader Huw Edwards, to confirm they made the news that day and it will be displayed on one of our walls soon.